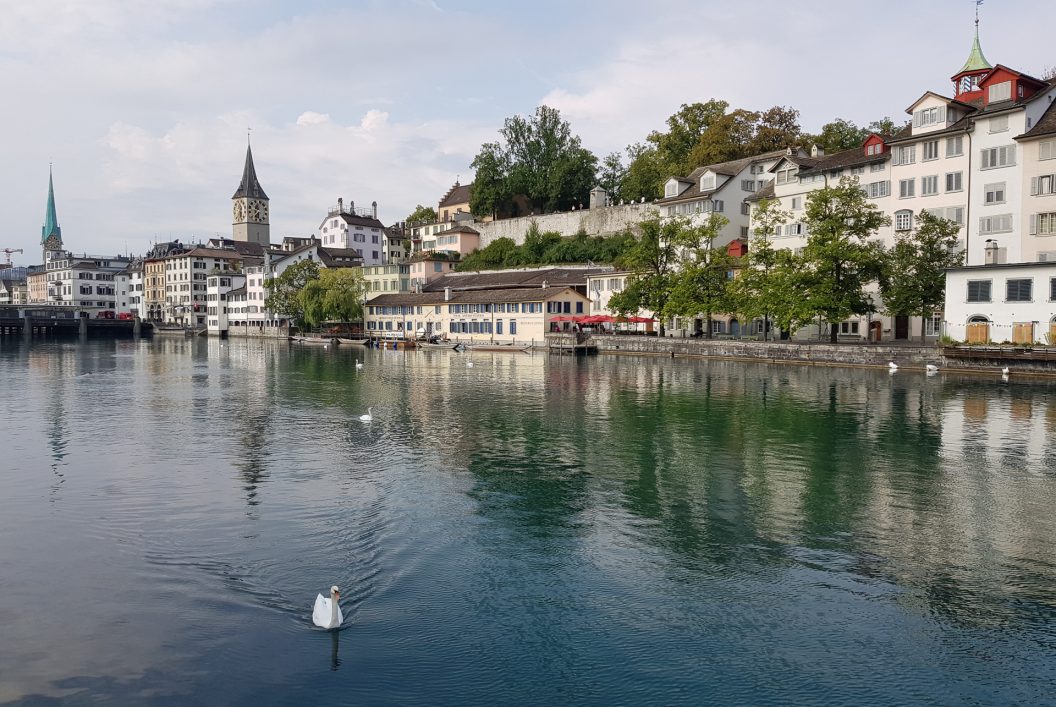 We thought that in three weeks we would at least be able to visit all our friends in and around Zurich. We could have almost done that if we had one week more. But from experience we know that you have to limit a visit at home. If you don't do that, you will suddenly be home for three months instead of three weeks. The result is obvious: you get between chair and bench. In other words, you are neither traveling nor really at home. We wanted to spare this to ourselves and our friends.
It was an unforgettable and beautiful time! Unforgettable also because our visit fell into a century-summer. Three weeks with most beautiful weather with temperatures over 30 ° C. And tropical nights because the temperatures never dropped below 20°. No wonder that even in Zurich Mediterranean feelings came up. We enjoyed the advantages of Zurich in the summer: Less traffic and more parking space! And tourists from all over the world who wanted to see one of the most beautiful Swiss cities. (Only Basel is more beautiful – smile!)
We thank our family and friends for the hospitality during our stay. It's wonderful to have such friends and to see them again. And it's nice to go traveling again! We are looking forward to both! On Sunday, August 12, 2018, we fly back to South America via Madrid – back into the winter. We expect temperatures in Asuncion below 10 ° C. There are people in Switzerland who envy us – at least for half an hour!