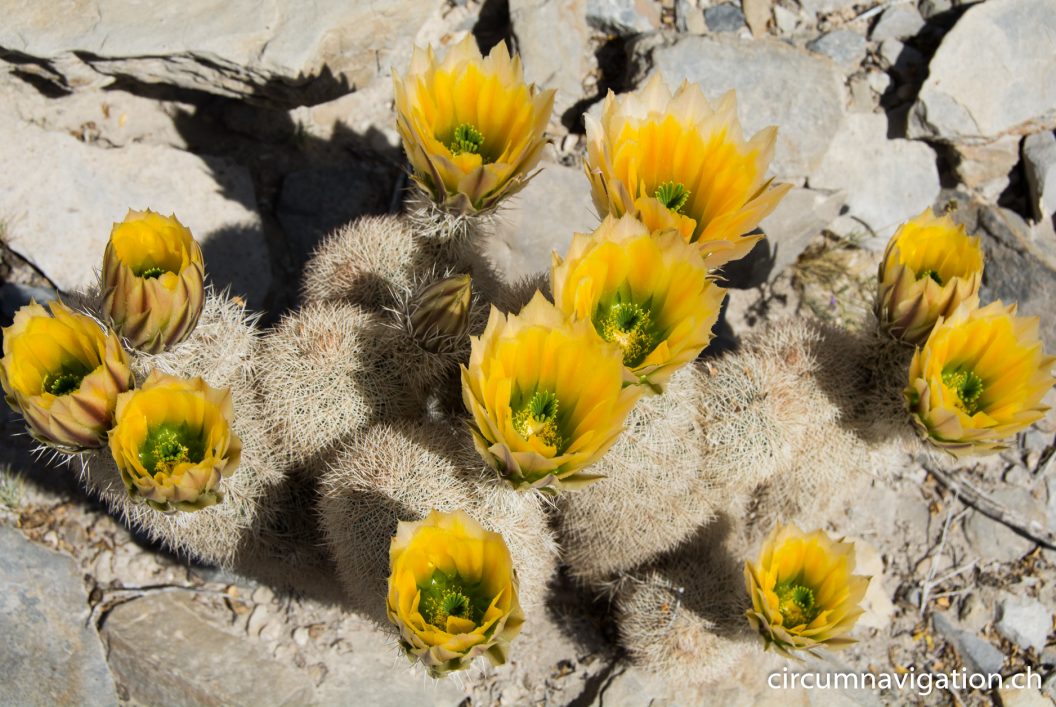 Already in Durango we heard that now, in spring, the cactuses in Texas are blooming. An event similar to that of the wildflower season in South Africa. We were very excited about what we would get to see.
On 31st March 2019 we crossed the Rio Grande and the border to the USA at Ojinaga. Two days later we were in the Big Bend National Park, which hits the Rio Grande and Mexico in the south. At the park entrance we bought an annual pass for all US national parks and inquired about the camping possibilities. We were amazed when we were told that all camps are fully booked. At least those, where the more than twelve meters long RVs – most with slide-outs – could park. Fortunately, there are also Back Country Primitive Campsites. These are places without electricity and water. Places where you can only get to with a 4×4 with high clearance. Exactly the right thing for us.
The next two days we made our way through Big Bend National Park, which is part of the 360,000 square kilometer Chihuahuan Desert. What we saw was terrific. Thousands of cacti unfolded their flowers in an imposing desert landscape. For example, this Rainbow cactus!