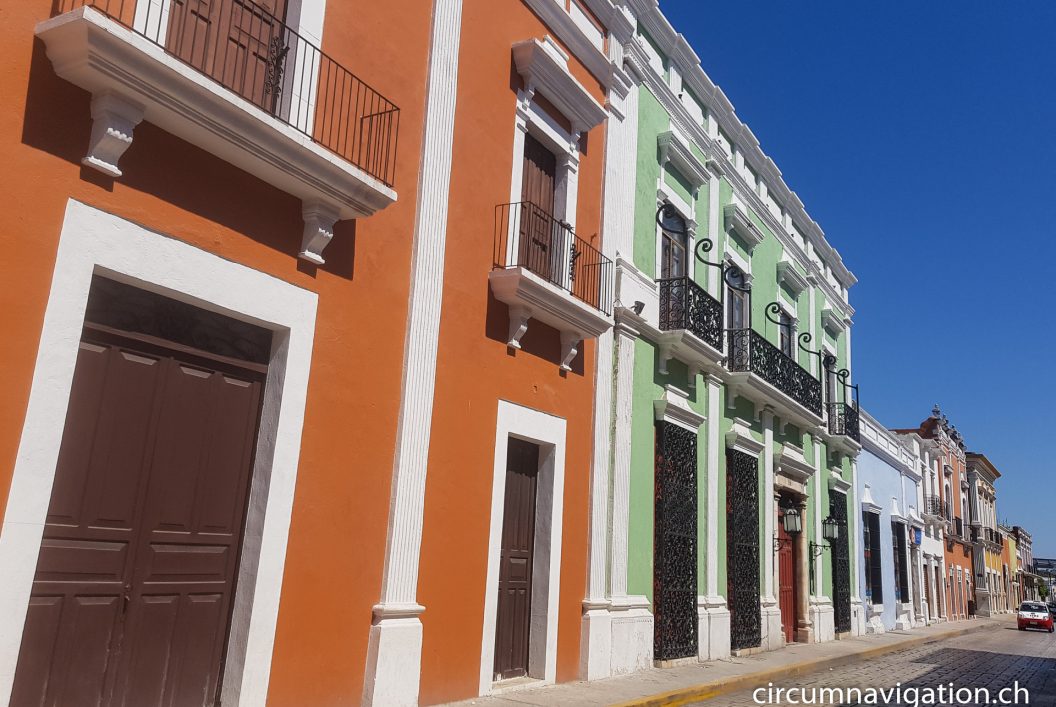 After three weeks in Playa del Carmen, where we brushed up our Spanish skills, we made our way to Mérida. Brigitta had reserved an Airbnb close to the center of the old town. We even had a garden with a small swimming pool. We enjoyed the city with all its amenities and also to sleep late. (In Playa del Carmen, we always got up at 6:30 because our Spanish lessons started at 8 o'clock.)
After a week in Mérida, we were looking forward to Campeche, which is located on the Gulf of Mexico. The drive to there was boring and led across parched, flat land. The Yucatan Peninsula offers a lot in terms of Mayan ruins. But it offers nothing in terms of landscape. The terrain is flat, bushy and dry. No lake and no river as far you can see. The water flows in subterranean water veins from Cenote to Cenote. And from there it is also pumped to the surface where it is used as drinking water.
After three hours of driving we arrived at Campeche. The city with 250,000 inhabitants a lot smaller than Merida, which has 800,000. Once again we stayed in an Airbnb – it's the third since our arrival in Mexico. From our travels, we are used to get accustomed to a new environment again and again. So here too.
Before us lay the weekend. We used it to explore the city and its many attractions. We have already seen some very beautiful cities. But Campeche sets the crown on everyone! It is a Colonial Wonderland!