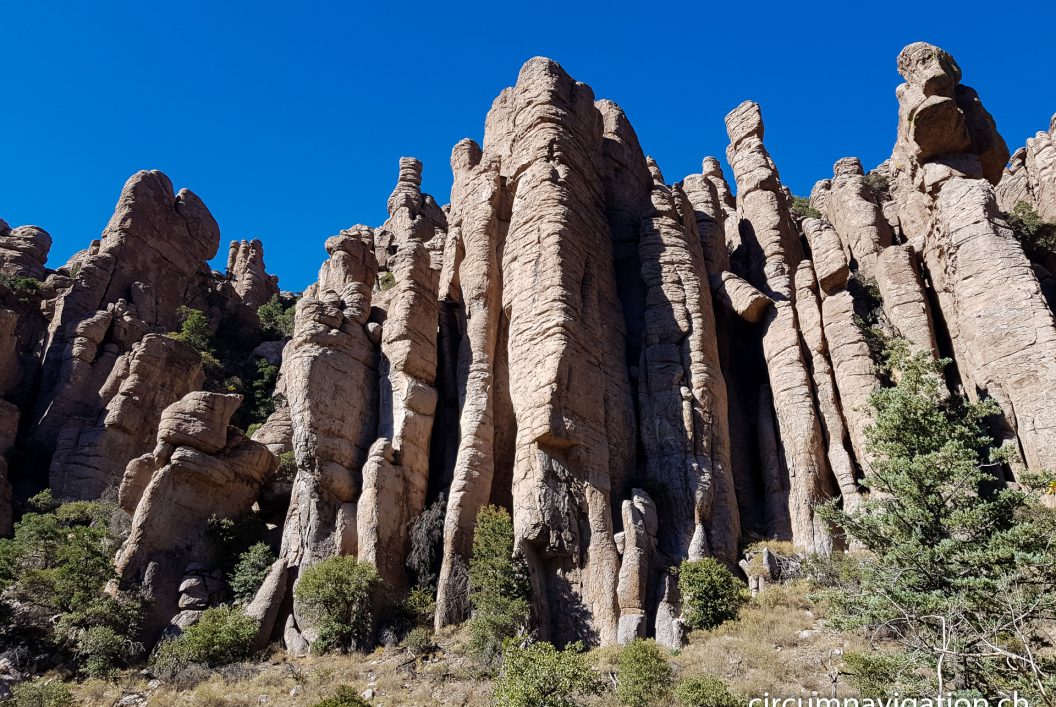 Arizona brought one surprise after the other. First we met huge cotton fields. We wondered if it makes sense to plant cotton in this dry area, which requires a lot of water. The same is true for some locals which we asked for their opinion!
Shortly before Willcox we came to a small farm where Pecan nuts are grown. Jackie and Paul Lee were pleased to meet visitors from Switzerland. Jackie made it a point to show us a Power Point presentation to explain what it takes to make Pecan Nuts ready to eat. We bought half a kilo and set out on the onward journey.
Fifty kilometers further south lay the National Monument of Chiricahua. We were carried away by what we got to see the next morning. In the middle of the grassland, rocky crenellations rise to over 2,000 meters. The higher you go, the greener the landscape gets. And suddenly one is surrounded by forest and meets deer. Once more, we realized that it is not the famous National Parks that astonish us!
PS. These higher elevations rise like green islands from the desert-like landscape of Arizona and are aptly called «Islands of Sky».
(Posted on 11/15/2019 in Douglas, AZ)