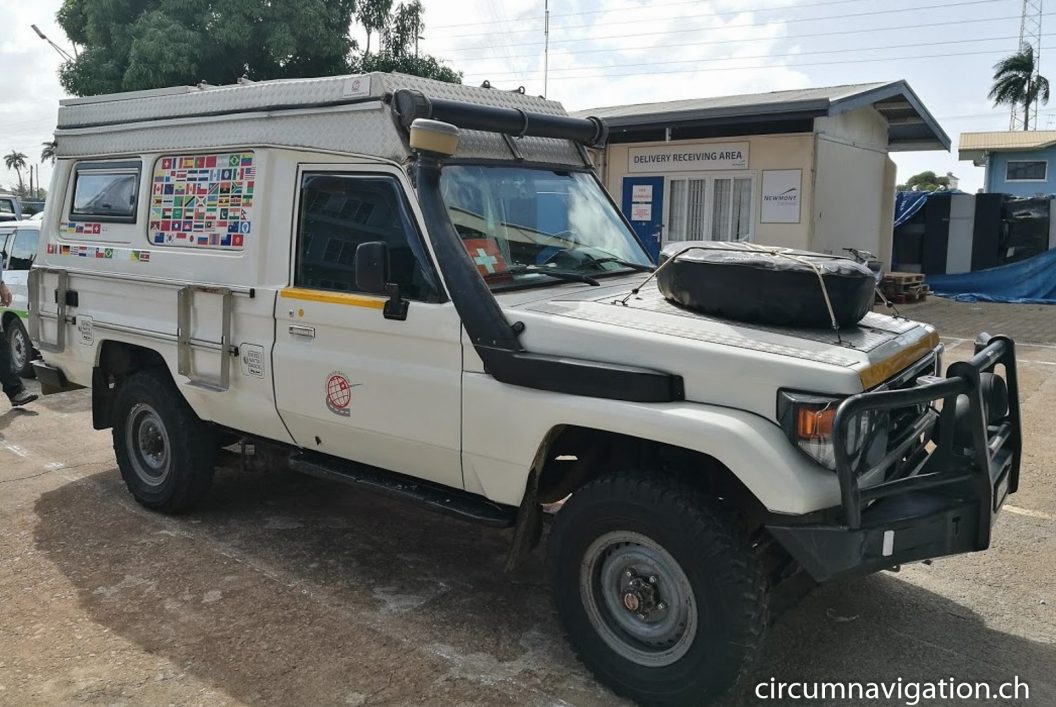 When we boarded the plane in Paramaribo on Sunday, January 21st 2019, we did so with a queasy feeling. But we had been in the Marina of Domburg for so long, that we only wanted to leave. (Paramaribo itself has little to nothing to offer and the few we had seen!) After more than two weeks waiting and hoping and waiting, we needed an air change urgently.
Juan at INTEGRA MAR had been promised that our car would be loaded into the container the following Monday. After all the empty promises of the past days, we had trouble believing that. But now time was running out, as CFS PACENO would be put to sea two days later. We were very excited about what we will hear on Monday morning. First nothing and that was a bad omen. At our request, we received a WhatsApp message from Juan telling us that customs was getting further education this Monday! That couldn't be true! Or is it? (Even though the customs definitely needs training, had it to be that day? And why hadn't this been announced earlier?) 
Juan, who like us, was put off day after day, was as surprised as we were. He told us that he had been promised that Mahangu would be loaded into the container on Tuesday morning and then loaded onto the ship. But should we believe that after being lied to so many times?
So we were not too surprised when we learned the next day that the CFS PACENO had left Paramaribo without our container. The next ship is announced a week later. So it goes on with waiting! But we use the time to learn Spanish and explore the area. We have learned to make the most of all situations; as tricky as they seem …