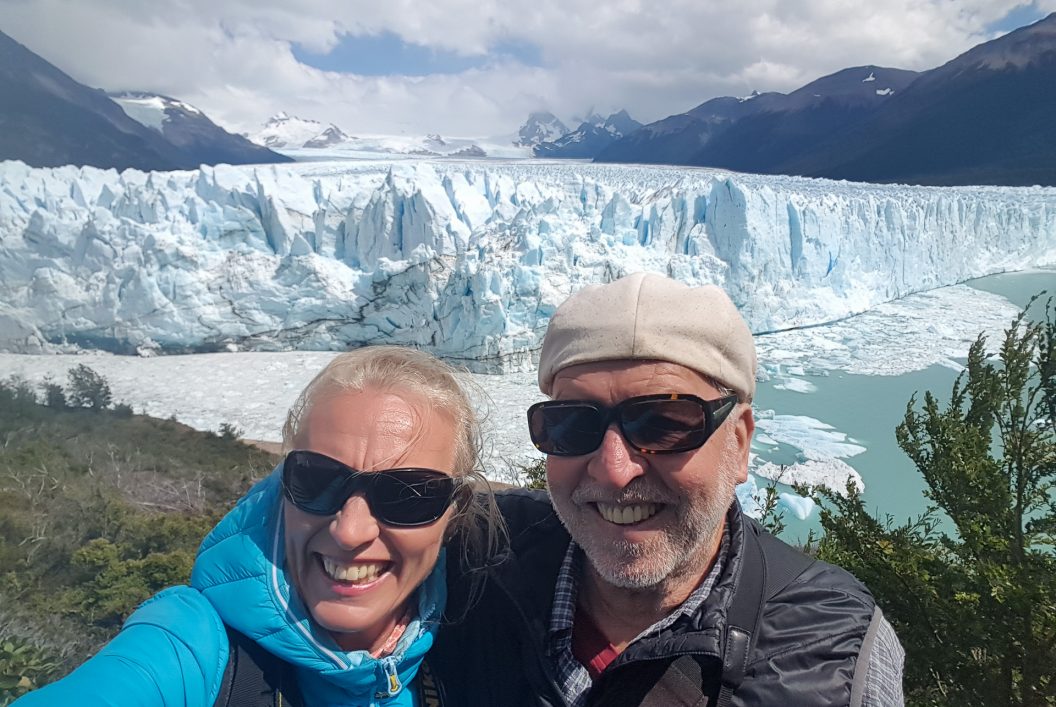 In the lower part of South America you change again and again the border to visit a special place of interest in one or the other country. After the Valle Exploradores, in Chile, we drove through the fascinating Patagonia National Park, created by Douglas Tompkins and his wife Kristina. We accidentally came across the tomb of Douglas Tompkins, who died in a kayak accident two years ago. (He died of hypothermia when his kayak capsized in Lago Buenos Aires.)
Via the beautiful Paso Roballos we went back to Argentina. On 3 February 2018 we arrived at El Calafate, a small town in the south of Patagonia. And in the vicinity, there is a natural wonder that is unique on this planet. It's the Perito Moreno Glacier! A glacier that can be approached almost arm-length. From the various platforms you can hear the glacier, which is seventy (!) meters high, rumbling and crashing at its demolition the edge – where it meets Lago Argentina. Sometimes it sounds almost frightening. You can watch from close up how huge ice blocks, as high as a single-family house, crash into the Lago Argentina and cause a small tsunami. We stayed with the spectacle for five hours. It was fascinating to see how the glacier changed its front almost from minute to minute. Incredible!
Would like to see more? Have a look at our Clip.