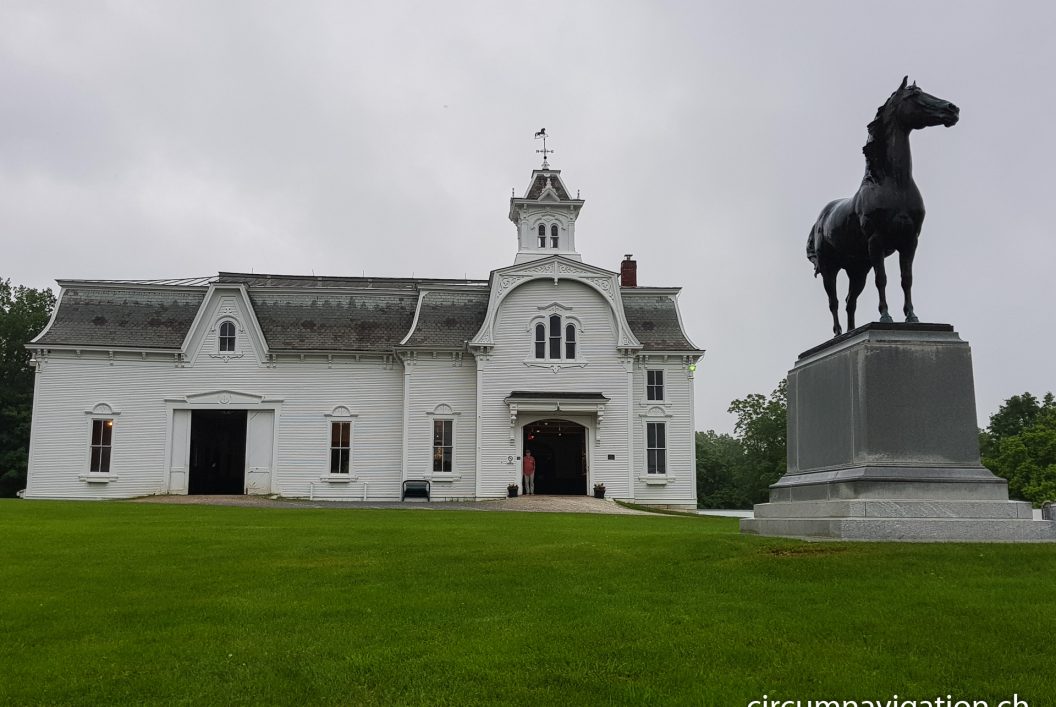 Aficionados of English cars – there are still supposed to be some – know that there are exquisite brand sports cars, called Morgan. A company that was founded 1905 by HFS Morgan and that surprisingly still exists. But these automobiles are not the ones to talk about in this post.
We are talking about the horses that are also called Morgan. In 1791, said Justin Morgan in Massachusetts received a two-year-old horse as a payment of a debt. He made his way to Vermont where he came from. Soon, Justin realized that his horse, he called it Figure, surpassed all others when it came to hard work but also to trotting or racing. Figure also turned out to be a very good stallion. One who founded a new breed, Morgan, that is not only known and loved in the US today.
Since 1870 these noble horses have been bred at the Morgan Horse Farm, in Vermont. It is since 1951 owned by the University of Vermont. Here, prospective veterinarians complete part of their studies and learn everything there is to learn about horses.
On June 20, 2019, we were in Weybridge. It was a gray, rainy and cool morning and even the horses on the pasture didn't seem to enjoy the weather. We had a student who told us the story of this breed and then we examined the Morgans in their boxes. UVT Benevolent, a two-year-old foal with his mother in the pasture, we liked best.
At the end of this year it will be on a meadow in Switzerland! Why? Because we participated in a raffle, whose first prize is this horse. The winners will be notified by phone in the fall of this year. Why shouldn't that be us? We will be in Canada at this time – not too far away to pick up Benevolent and ride him home!