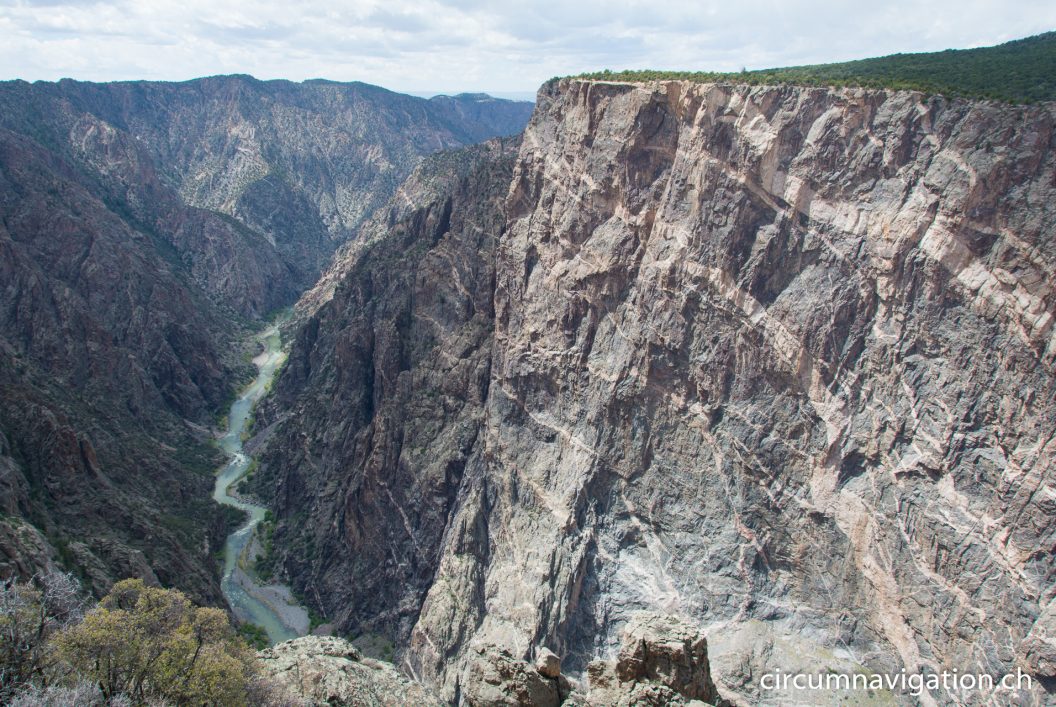 After the many highlights that we already saw in Colorado, we saw another on the way to Utah.
We visited the Grand Canyon eleven years ago and camped at its edge. We have been to the Fishriver Canyon in Namibia several times – the second largest in the world. And of course we also know the Aareschlucht in Switzerland. But what awaited us in the southeast of Colorado was also overwhelming.
For two million years, the Gunnison River dug here the over 2000 feet deep Black Canyon. At its narrowest point, it is only forty feet wide. And at its farthest over 1100 feet. We heard the rushing of the river far below us. The view into this abyss is better done only if you are free from giddiness!
We were so fascinated by the canyon that we explored on the first day its south rim and a day later  the north rim. What we got to see was just spectacular!