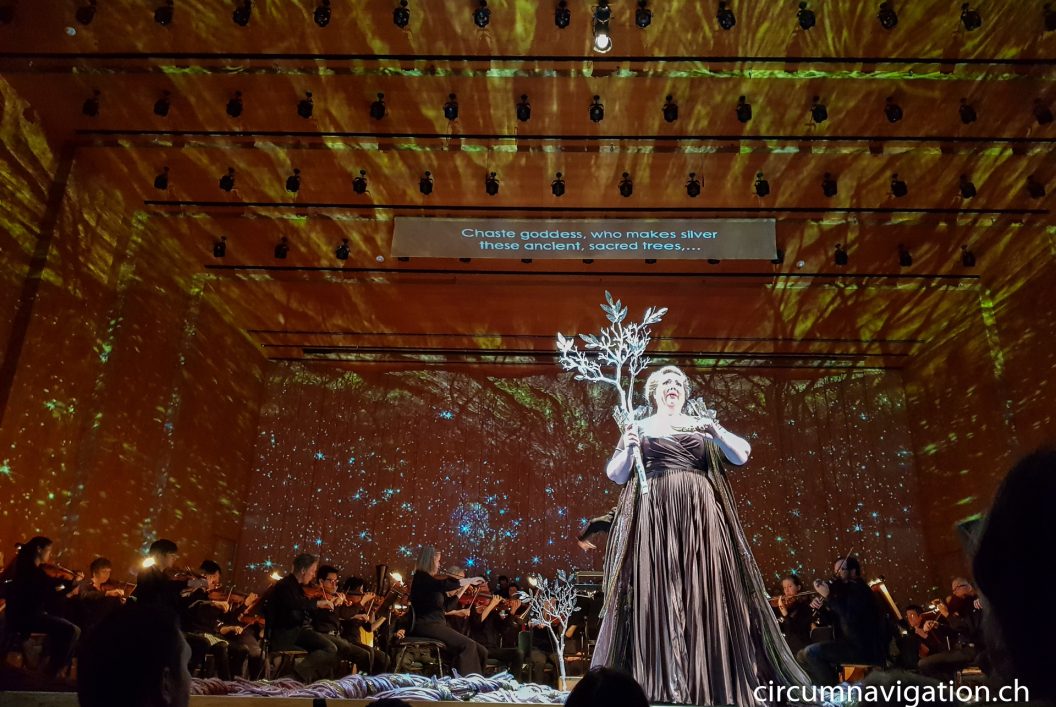 In Salt Lake City we stayed for seven days with Kathy Barrett, whom we met during our trip to the Falkland Islands and South Georgia. For Saturday night, May 4th, Kathy got us tickets for an opera. The opera Norma was composed by Vincenzo Bellini. In the main role sang the «New Callas», as it was presented in the brochure we received. Her name is Marjorie Owens, from Virginia. She is about 1.70 tall and weighs 100 kilograms. An impressive appearance with an even more impressive voice!
Brigitta was outfitted in elegant black for this opera evening by Kathy. I wore what my travel wardrobe gave. In this case, a pair of long black pants, a white T-shirt and above a blue plaid shirt. We made a strange combination. But when I saw how most of the opera visitors were showing up, I did not feel completely out of place.
We also learned more about the composer of this opera that evening. Vincenzo Bellini was born in 1801 in Catania, in Sicily. He was a Child Prodigy and died at just 33 years near Paris. In the short time he has composed over ten operas and created an immortal name. His main work is Norma, an opera that originated in the heyday of the Bel Canto. What that means, we experienced that evening. It will remain unforgettable. And now we understand why Marjorie Owens is considered the «New Callas» ….