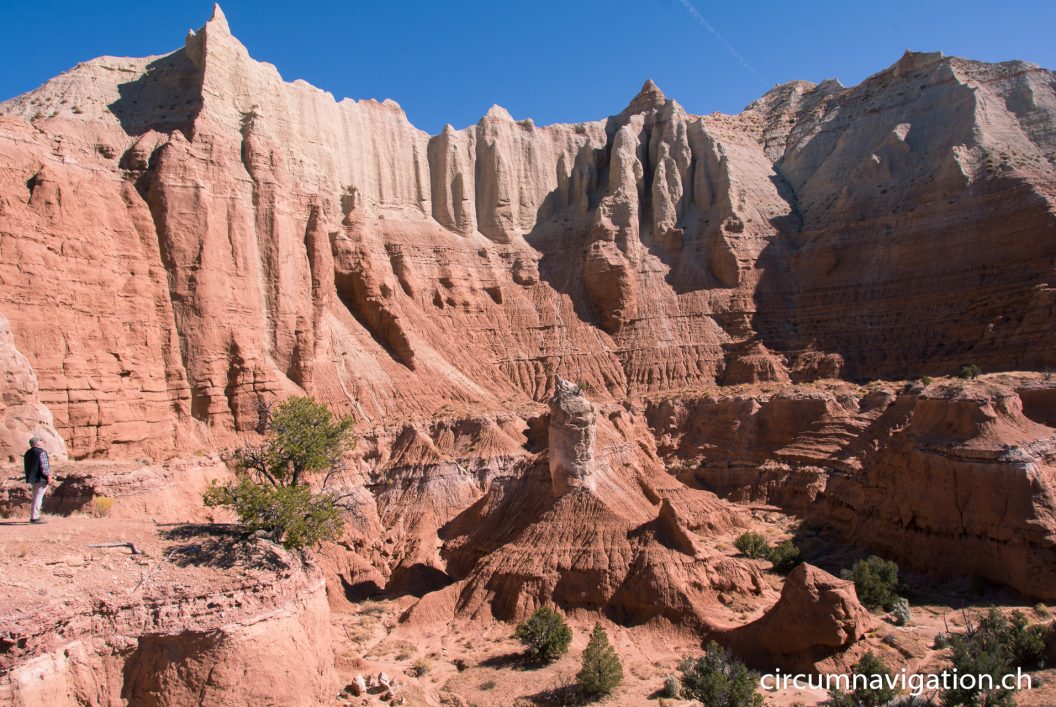 In 1948, National Geographic magazine organized an expedition to southern Utah. At that time, it was still a little-known area and the organizers hoped for some spectacular stories and pictures about their journey into the unknown. Guides were hired who knew the area.
The expedition was equipped with Dodge vehicles, partly built from wood, and one of the first Toyota models. (I think I know which model made less problems!) Part of the expedition were photographers and filmmakers. And a film known for its color fidelity of a company that no longer exists today in this form! The company was called Kodak; the film Kodachrome!
What the expedition brought back as material was incredibly beautiful Kodachrome impressions! The multi-page report in the National Geographic made the landscapes in southern Utah known worldwide. After consultation with Kodak, the park was renamed. Today it's officially called Kodachrome Basin State Park. It is located just a few miles southeast of the well-known (and overflowed) Bryce Canyon NP.
If there were still the Kodachrome film, then Brigitta would have needed it to capture the spectacle of colors. But I think that she succeeded as well! (Unlike many «photographers», she knows where the delete button is!)
PS. Sometimes I wish the time back when there was no smartphone or digital photography. There were 36 shots per film and quality went before quantity!
(Written at Starbucks Café in Cedar City, Utah)