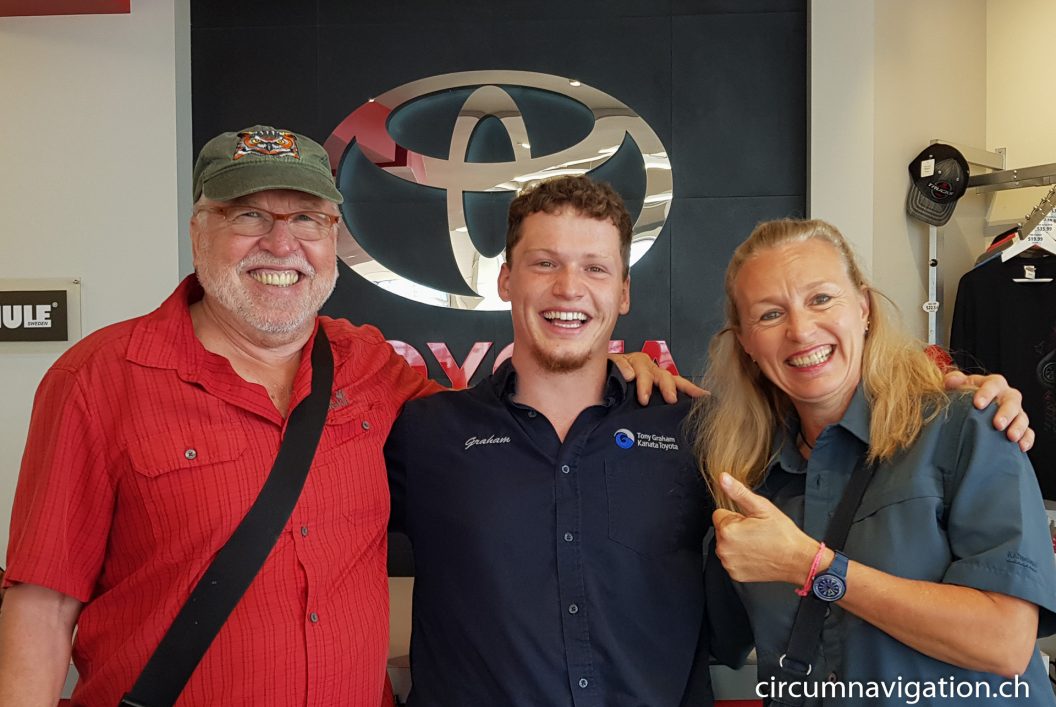 Traveling with a vehicle that is not imported in the country you are traveling on, is more difficult to service than at home. That also applies to a global brand like Toyota. If you see a Toyota garage, that doesn't mean it's capable to do a proper service. It often lacks not only the spare parts, but also the know-how. How should a mechanic know how to handle the service on a car he doesn't know when he is dealing only with Tacoma and Tundra (Toyota 4×4 models in USA and Canada)?
At Toyota North, in Montreal I had reserved an appointment for an oil change and asked to order the required filter. When we stood in front of the garage, we were told that the filter had not been ordered. (For fear that we will not show up and the filter, which costs CAD 60.-, cannot be used otherwise!)
It suited me, but not the manager of the garage, that I know some French swear words too! We then registered at Toyota Kanata in Ottawa, just 200 kilometers away. On the 12th of August, at 9 o'clock, we stood in front of the garage, where we were treated as VIP customers and our vehicle received the overdue oil change and a new oil filter.
Now Mahangu is ready to tackle the 6,000-kilometer drive to Inuvik, on the Arctic Ocean.