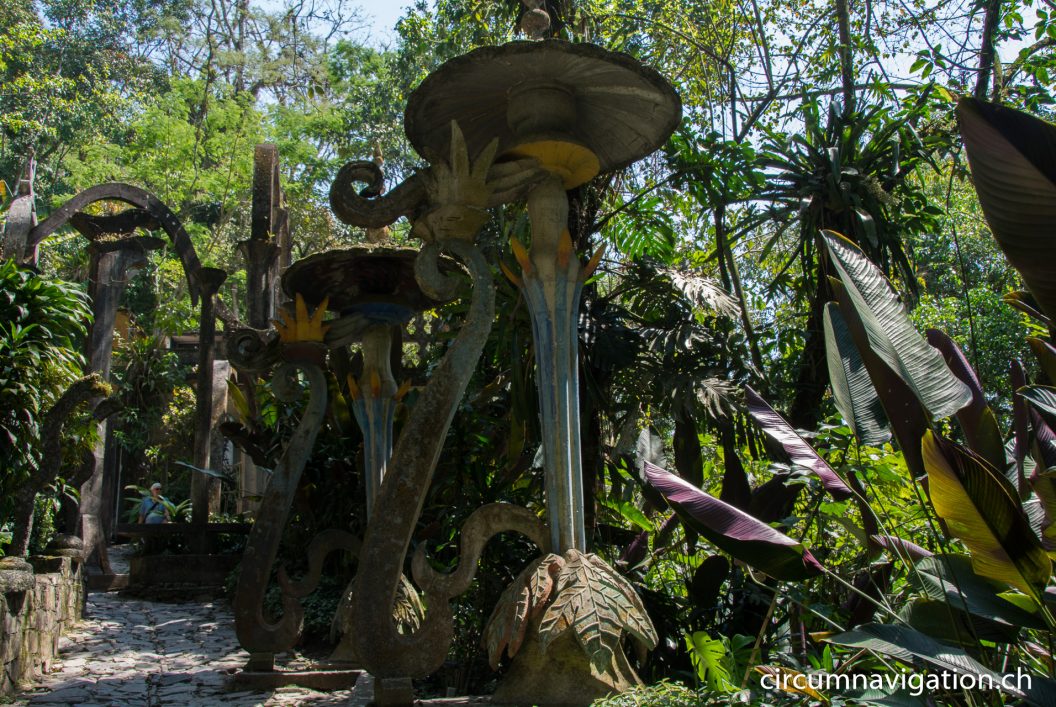 There are many whimsical Englishmen. A very special one was Edward Frank Willis James. Born in 1907 into an English aristocrat family – his godfather was George VIII – he spent a carefree but boring youth. In 1920 he attended the prestigious Eton College and later the Art Academy of Oxford University. During this time he made acquaintance with Salvador Dali, Max Ernst and René Magritte. He became a patron of Dali and, over the years, the owner of the largest private collection of surrealist art.
When his mother, Evelyne Forbes, died in 1929, she left him a fortune that made him one of the richest men of his time. He lived a life as a playboy, traveled and had an illustrious circle of friends to renowned artists and writers this included also Coco Chanel. His marriage to a ballet dancer from Vienna lasted not more than five years.
 In 1935 he wrote a novel and financed the issue of the art revue Minotauro, whose title pages were partially illustrated by Picasso. In 1940 he visited an Ashram in New Mexico (USA) and began to meditate. In 1945, his adventurous life took him to Mexico, to Xilitia in the state of Potosi. Two years later he bought Las Pozos, a huge piece of land in the jungle with rivers and waterfalls.
In 1947 he met in Xilitia Plutarco Gastélum, an architect and José Augilar, a gifted carpenter and mold maker. With them and up to a hundred workers palaces, columns, orchids and bridges were created in the jungle over the next seventeen years. This surreal dream of cement bears witness to James Edwards, one of the greatest eccentrics of the 20th century, who died in 1984 in San Remo.
We visited his legacy on March 14, 2019. It was a bright day; and we had an unforgettable experience. Thank you, James!