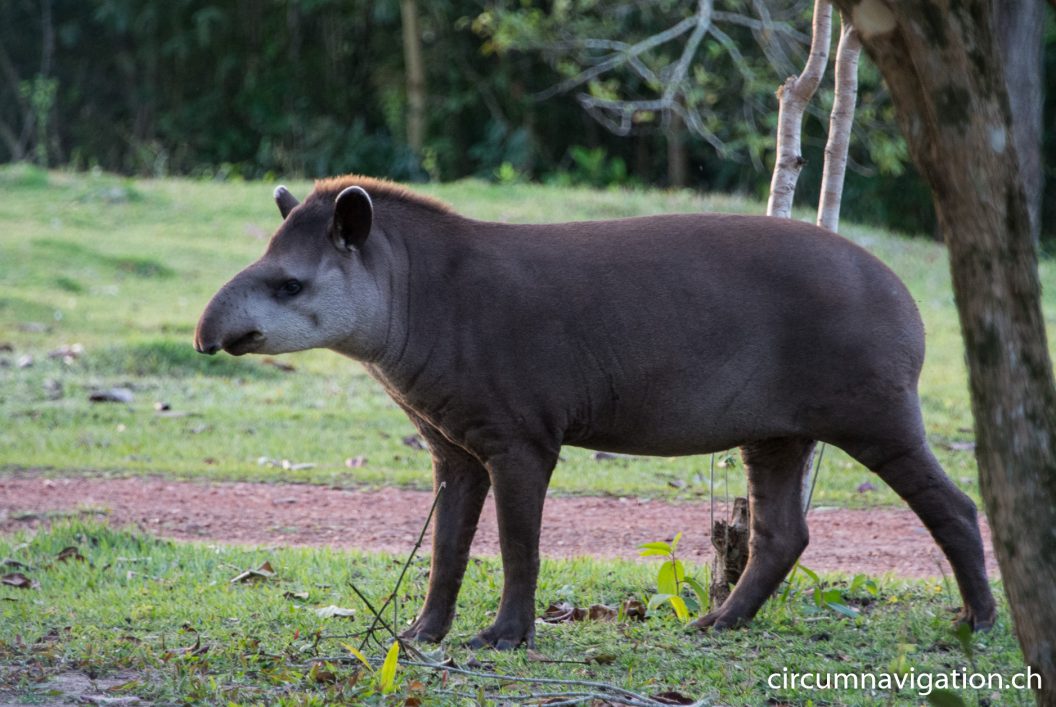 Actually, we only wanted to spend two nights at the campsite on the Rio da Prata. But that turned into seven! This was not least because we were with a few other travelers, the only guests here. And because the crystal-clear Rio da Prata was less than three hundred meters away. The Brazilians did not show up – it's winter now for them and its way too cold for swimming, even if the water has a pleasant 24 ° C!
We also enjoyed these days because we knew that it would not often be possible again to swim in the Pantanal. Further north, the rivers are not clear anymore and caimans, capybaras, giant otters and fish, which bear the name piranha, cavort in it. So better to enjoy swimming here. In the morning, at 9.30, when we first got into the water, the fish eyed us curiously. Below were up to 40 cm long specimens – they are still alive because fishing is prohibited here! At 5 pm one hour before sunset, we did a last swim. As soon as the sun set down it got pleasantly cool – so a good night's sleep was taken care of!
One evening, as dusk had already set in, we sat on our camping chairs and sipped an ice-cold Brahma (Brazilian beer). Then it rustled in the undergrowth! We did not believe our eyes when a big Tapir stepped out of the bushes and headed our direction! What an experience! What a surprise! For days, Brigitta is now looking for the big anteater, which also occurs in the southern Pantanal. We have not seen any of them yet. But a Tapir!