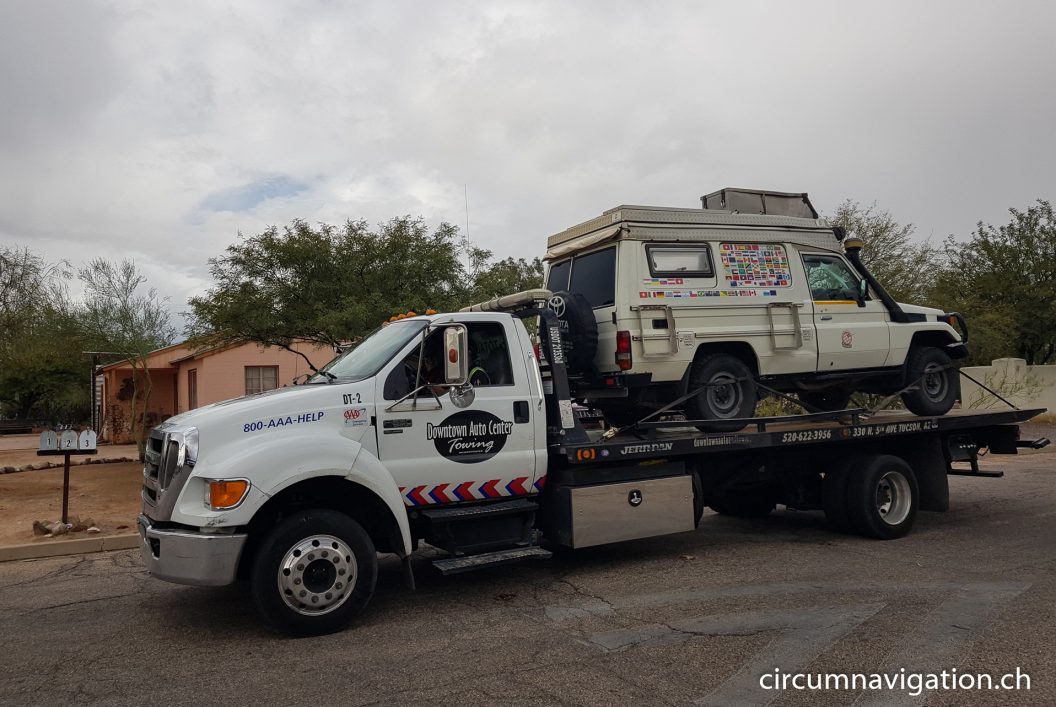 The speedometer showed nearly 400,000 kilometers as we approached Tucson. Why not visit a Toyota Garage to get the service done? That normally consists of the change of eleven (!) Liters of engine oil as well as the oil and diesel filters. We registered for 11/21/2019, at 9 o'clock, at Desert Toyota.
As I entered the car the next morning, nothing happened when I turned the key. Not even after repeated attempts. In the end, there was nothing else but to call the breakdown service. Paul, an African American, had a good grip on his truck and pulled me backwards onto the road. Here he pulled me onto the sloping load area of his truck and we tried to get the engine running when rolling down. In vain! Finally, Paul drove me in a piggy back to the Toyota garage.
There our car stands since yesterday. It looks like the service will take longer than planned. He not only needs fresh oil but also two new batteries. And a few electrical cables are being laid. Twelve years and 400,000 kilometers leave traces!
PS. For the second time in his life, our Rolling Home stood on the load area of a small truck and did not drive on its own wheels to service!