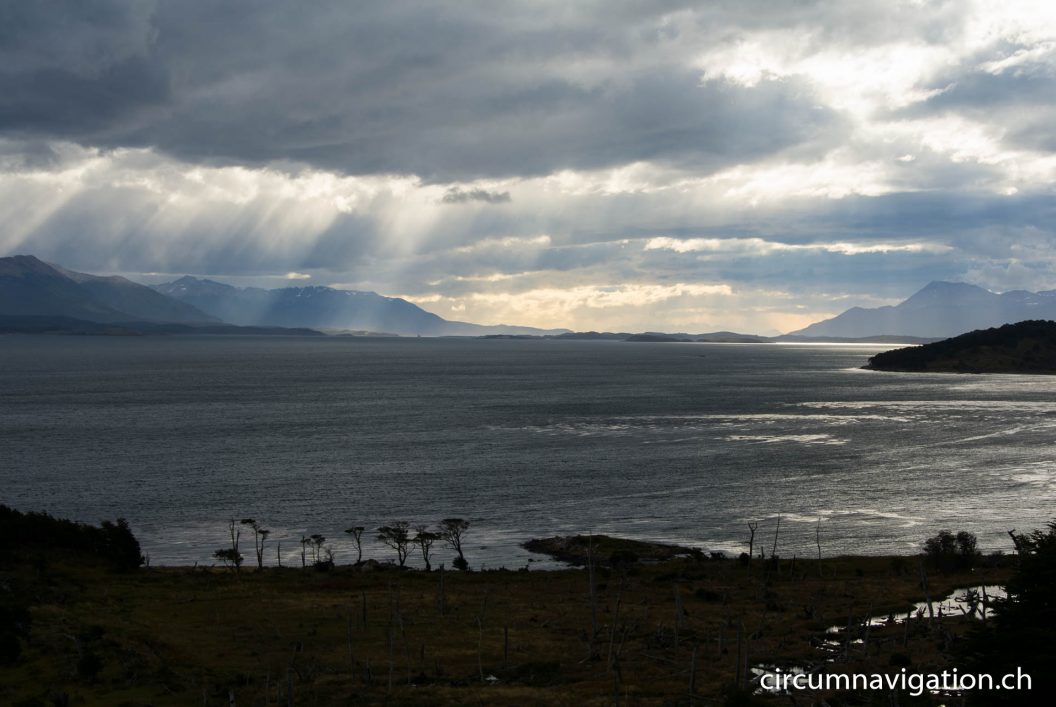 Our wish to travel from Ushuaia to South Georgia was unfortunately not fulfilled. Gabriel, owner of the travel agency Freestyle, told us that for this year there will be no more trips to from Ushuaia to South Georgia. And the Antarctic cruises no longer return back here, but head directly north to Buenos Aires. Little use for us when Mahangu is standing in Ushuaia! But Gabriel said, «There would still be a" cheap "offer to travel to Antarctica – together with 180 Chinese". We didn't have to think about it for long before we waved this offer off. Sharing the ship for more than two weeks with 180 smacking and belching Chinese (they have a different etiquette of behavior than Europeans) was not to our liking; even if the trip would be for free! But it would have cost about CHF 10,000.–, per person!
Once again, the plans had to be changed. We decided to take a trip to the Beagles Channel, named after the ship HMS Beagle, which brought Darwin to this region in 1832. The captain's name was Robert Fitz Roy. At that time, he was only 27 years old! One of the most beautiful mountain ranges in the world, Cerro Fitz Roy, near El Chaltén, in Argentina is named after him! (Of course we have visited it!)
What a feeling, when the majestic canal that the ships sail through from Ushuaia to Antarctica, appeared before us. We could hardly get enough of it. The next morning, we visited the Estancia Harberton, which is located on the Beagles Channel. It is run by the same family in the sixth generation. The ancestor is Thomas Bridges, an Anglican missionary from England, who came here in 1886 and had the task of convincing the Yaghan (native people) of the benefits of the Christian faith.
This one picture gives an impression of what we have seen! You can see more of it in a few days on our website!