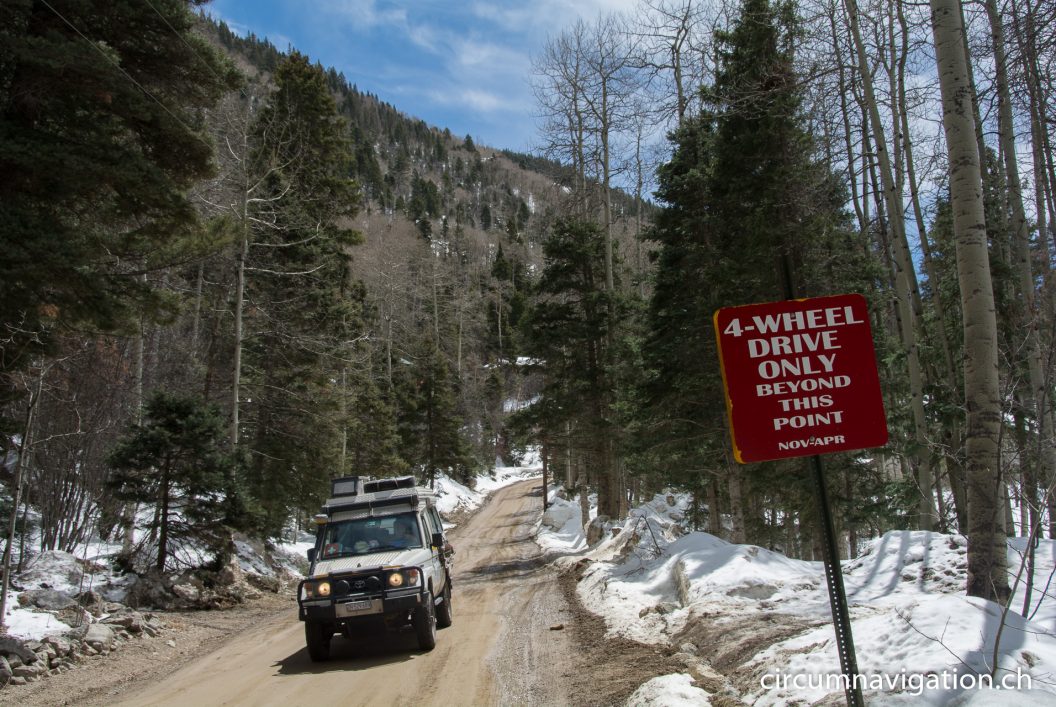 New Mexico is scenically more varied than we expected. We would never have thought that we would see snow-capped mountains here.
In the north of the state, on the border with Colorado, are the ski resorts. But they were not our goal. The season is coming to an end here and we have no ski equipment with us. Our goal was the area around Taos and the Enchanted Circle, which is extensively described in the LP. This is a circular route that leads through a landscape of exceptional beauty.
After a stopover in the hot springs of Ojos Calientes, where we celebrated my birthday with an extended soak and an excellent meal – steak, vegetables and a bottle of Zinfandel – we continued the next day further northwards. In Taos we refreshed our supplies in a Walmart. But not as far as vegetables and fruits were concerned, because they could not be bought here. Now we were well equipped to tackle the Enchanted Circle. During the next two days we drove through a beautiful landscape framed by snow mountains.
When we arrived back in Santa Fe some days later, we knew why the license plate of this state says Enchanted Country.