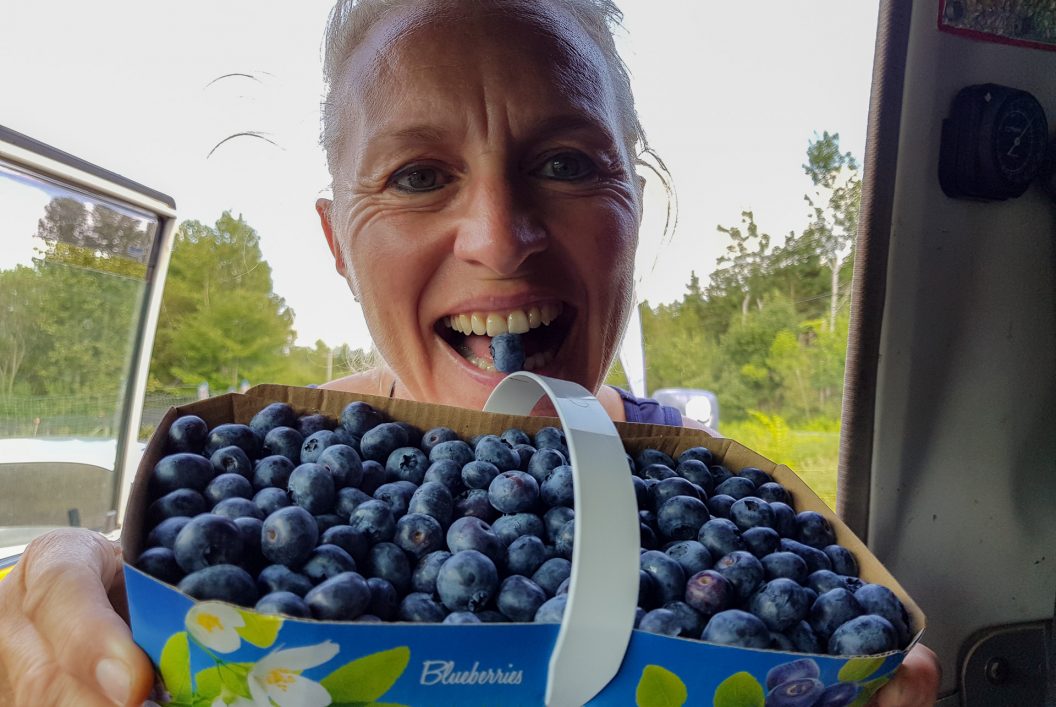 I still remember the time when we went in autumn with our grandmother for blueberry search. Picking the berries from the bushes on the ground was elaborate but beautiful. We loved sitting at the edge of the forest in the berry bushes and listening to the bees buzzer. And as children, neither the back nor the knees hurt from bending over! In the evening we sat in the farmhouse parlor and grandmother served us the berries with a little honey for dessert!
Mid-August starts the berry season in Canada. The blueberries here are two to three times as big. But in terms of taste, they cannot compete with the blue-berries at home. Whether it's gooseberries, cranberries or blueberries, in autumn, the forests of Canada are full of them. (The first wild raspberries we picked two weeks ago in Labrador – they tasted delicious!)
But not everyone has time to collect the berries themselves in the forest. Along the roads we come across signs pointing to fresh blueberries. A few hundred meters further on there is a stall. At one of them we stopped a few days ago and bought two kilos of blueberries for CAD 13 .–. They ensure that our bodies are supplied with enough vitamin C!