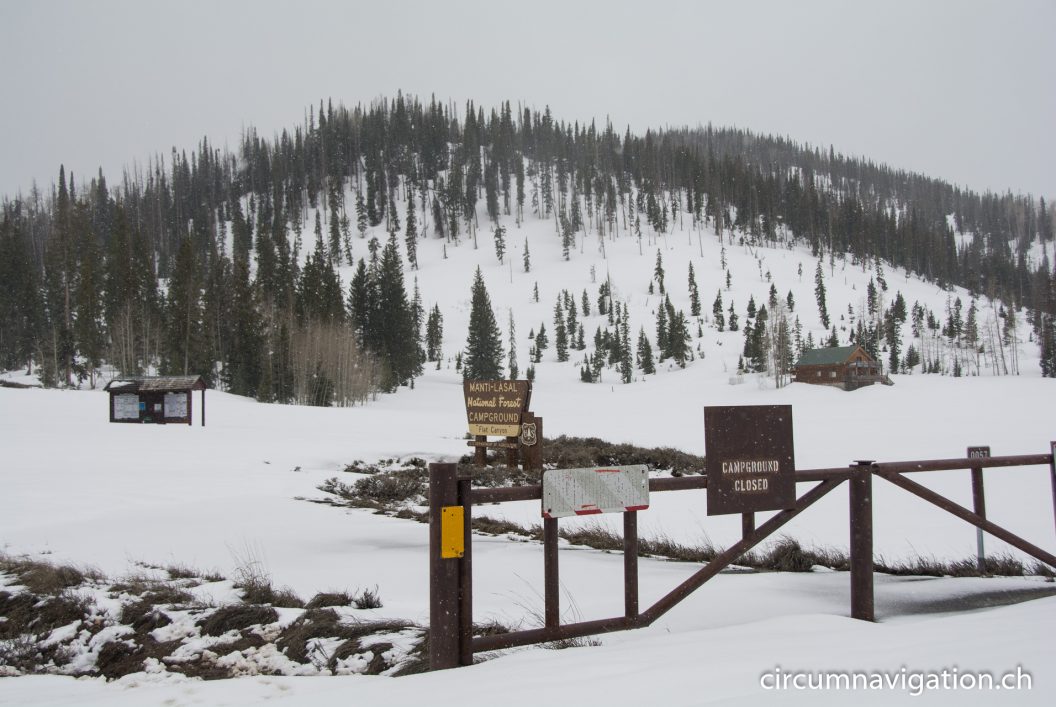 When we left the warm and sunny Texas in April and headed north, we knew we had to expect cooler temperatures. But we also knew that we would travel through the longest spring of our lives. If you drive northwards in this season, then you take spring with you. What we underestimated was that spring over 2,000 meters arrives later. And at these heights we travel in the southwest of the USA.
In Santa Fe, New Mexico, at 1800 meters, we experienced the first beautiful spring day. And we thought it would go on like this. Unfortunately that did not happen. The weather in April is as changeable as it is in Switzerland. A rainy and cool day follows on a warm, sunny day. Or it is snowing. This changeable weather has been with us for about three weeks now. That would be only half as bad if our Webasto heater would work. But it does not. So we heat the interior of the car with our body heat or when cooking. But soon the cold creeps through the cracks of the doors, which insulate not as good as they did before the rollover.
If it gets too cold to sit in the back of our car, we slip into the pajamas and then into the sleeping bag. In there it is cuddly warm in no time. Especially if you – like Brigitta – take two foot and hand warmers with you in the bed! (Walmart sells it here for a cheap price!)
PS. Another topic is to get out of the warm sleeping bag and into the icy clothes in the morning, when it is below zero degrees!