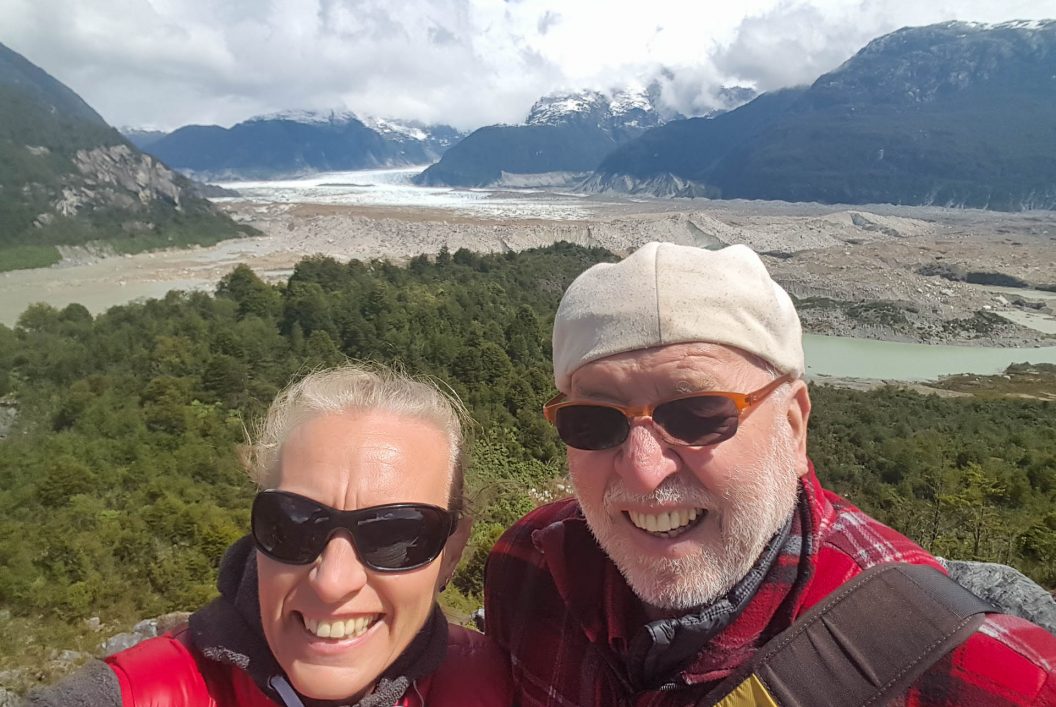 We followed the famous Carretera Austral for a few days and reached Puerto Tranquilo. A sleepy nest at the Lago General Carrera, which on the Argentinean side is called Lago Buenos Aires. (Simply a pity that Chileans and Argentinians christen beautiful nature after their generals!)
We consulted our itinerary to Ushuaia, where we plan to arrive on 13.2.2018 and figured out that we have more than enough time to make a detour to the Valle Exploradores – which suits us perfectly.
A newly created track follows over fifty kilometers into this wild valley, through which a brook rushes. From the very back you could take a boat trip to the glacier San Rafael. But that was not on our program. What we wanted to see was the Explorador Glacier. From a vantage point, almost at the bottom of the valley, we had this fantastic view of this glacier and the surrounding area.