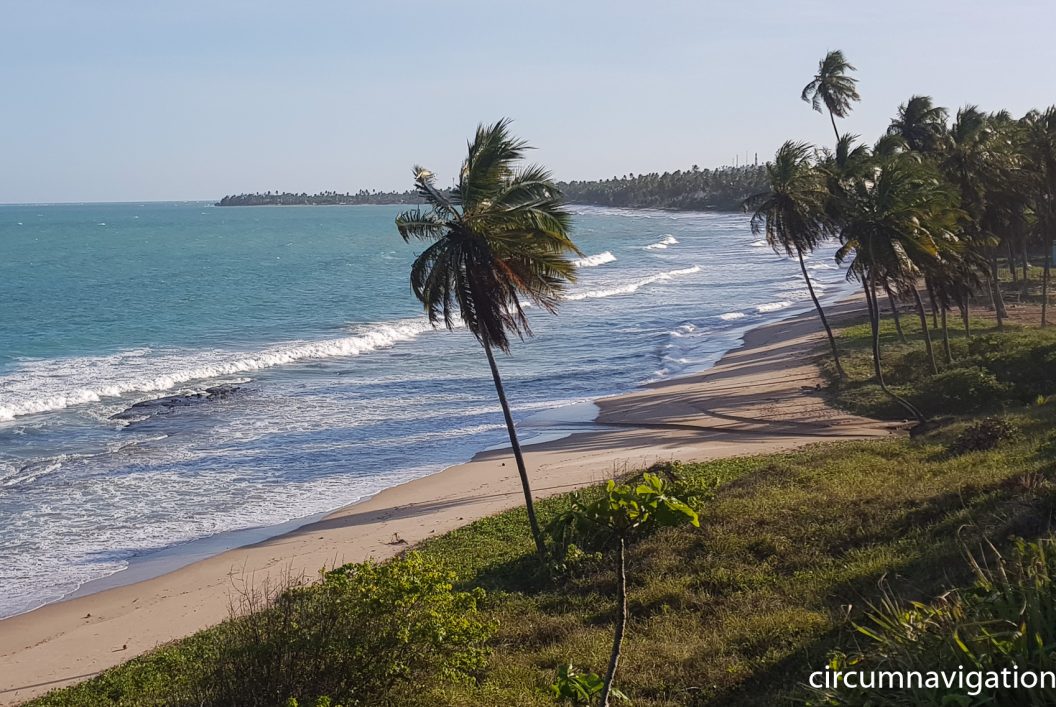 We left Maceio on 26.10.2018. Behind we left Cristina, Noemi and Lucky, who showed us the city and its surroundings from the best side. The temptation was great to stay even over the weekend. But a look at the calendar showed that our visa for Brazil expires in just over three weeks. Then we have to leave the country.
We followed the Litoral Norte. In contrast to the BR 101, it follows the coast and does not lead through the rather dull interior. We passed through towns where it was obvious that the country was close to the election of the next president. On October 28, 1818, the Brazilians decide between two crooks: Jair Bolsonaro, on the extreme right and Fernando Haddad, a descendant of Lula, (who is now in prison), on the left. No heady selection. (Meanwhile, Bolsonaro was voted with about 55% of the vote.)
In the late afternoon, we met the most beautiful part of the coast. Here began our Estrada do Cocos. It leads along palm beaches that are suitable for a commercial for Bounty. The narrow road meanders through thousands of palm trees along the coast. In between glittered the turquoise blue shimmering sea and white beaches! What a day! The Estrada do Cocos is probably the most beautiful coastal road that we have driven so far.