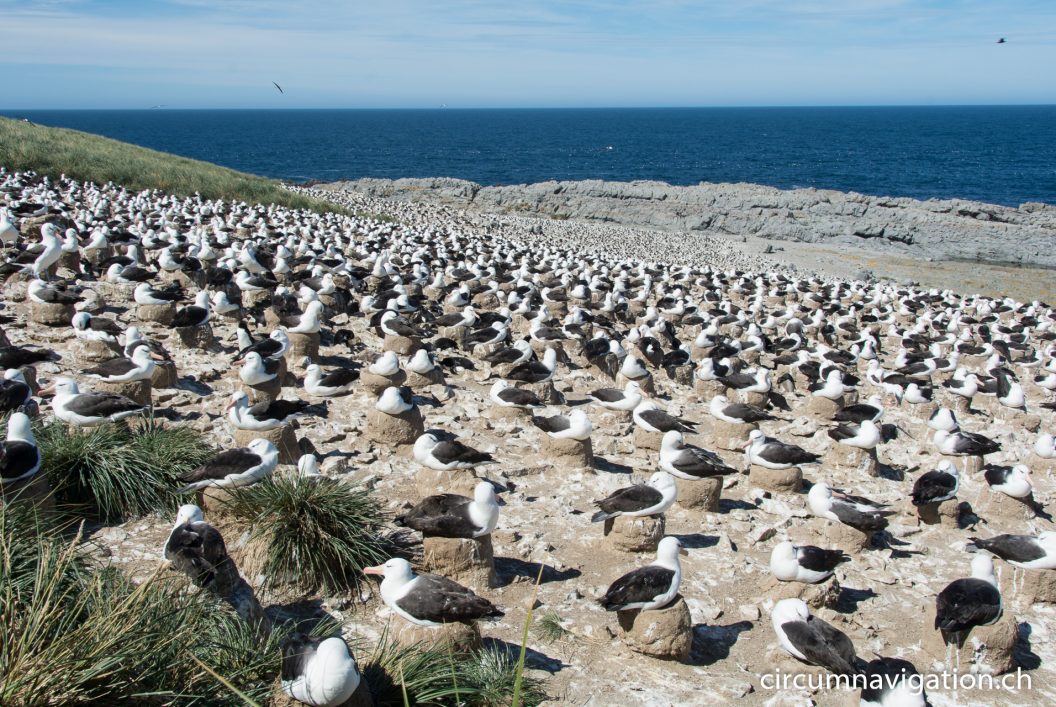 26.11.2018, aboard the Ocean Adventurer: We drop anchor at Steeple Jason Island, West Falkland. It's a beautiful day with a deep blue sky. 
We made the third Zodiac landing at Steeple Jason Island. Based on the briefing, we knew that thousands of albatross pairs were breeding here. But what we saw far exceeded our expectations. The steep and rocky slope was strewn with albatrosses that sat on their nests in which an egg lay. There will hatch a young Albatross in a few weeks. If he is ready for the maiden flight, all it has to do is spread his wings to be carried in the air. However, he will be seven or more years before he returns to where it was born.
The albatrosses nest here side by side with Rockhopper penguins who barely notice the birds. One can approach them through the high tussack grass (a kind of reed) down to arm's length as they are not afraid of humans at all.
Since we saw what we saw today, we know why this area is compared to the Galapagos …