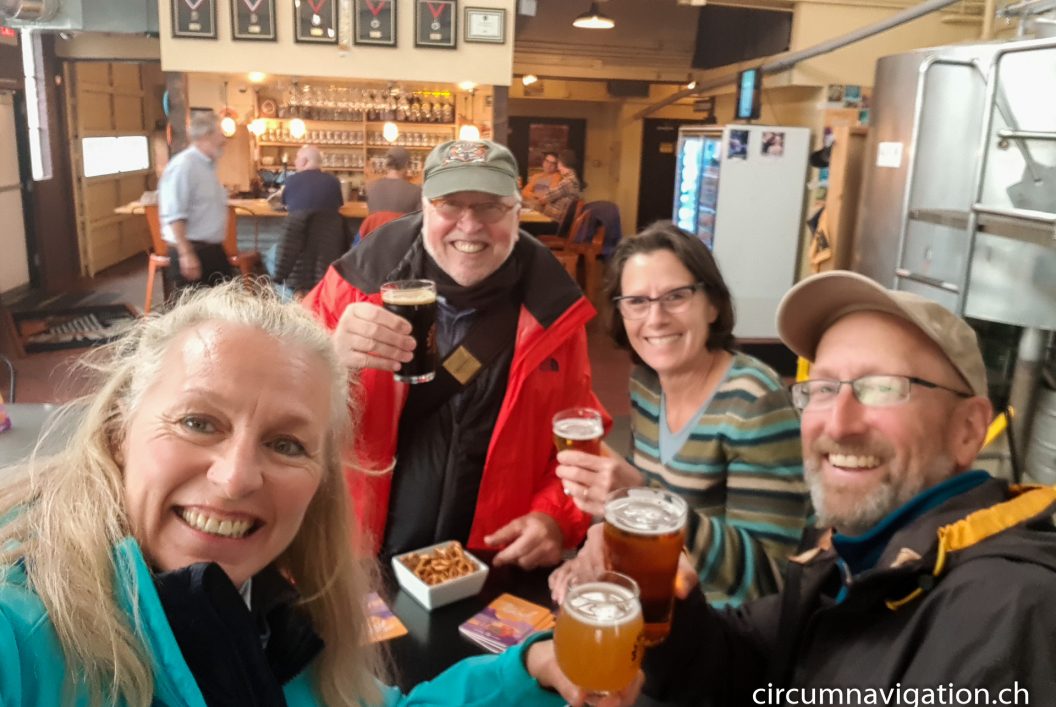 When we arrived on October 31st in Flagstaff, we met the sign ROUTE 66 at the edge of the road. It was only then that we realized that we were driving on a section of the famous Route that also led through Flagstaff in Arizona. But that was not all that fascinated us about Flagstaff where we rented an Airbnb for a week. We wanted to recharge our batteries after all the cold since northern Canada. What is better than cozy heated rooms and a hot shower in the morning. These are things that you as a traveler value more than a sedentary contemporary.
Sharon and Dave, the owners of Airbnb, invited us to spend an evening in the city with them. They knew the best pizzeria in Flagstaff and we were craving for a good pizza. And they knew all about good beer made by several microbreweries. One is called Mother Road – an allusion to Route 66. The beer it brews in small quantities carries such special names as: Kwitcherbitchen, Drama Mama, Wake & Bake or Utterly Abducted.
The pizza was even better than the one in Escalante. And the beer, I drank an amber named Oktoberfest was a poem. If I could then I would write one about this beer and about Flagstaff!
PS. I asked Dave why there are so many small breweries here. His answer: «The beer drinkers are tired to drink the normal brew made by huge and worldwide companies!»
(Written in Douglas, AZ)