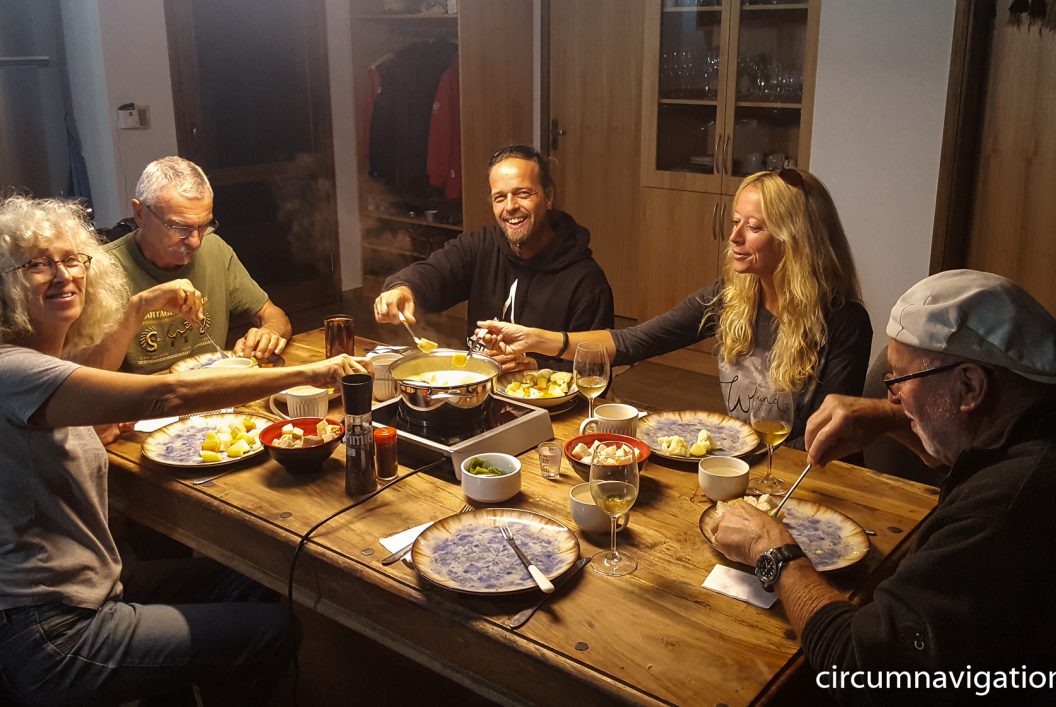 In the afternoon of 18th June 2018, we crossed the Rio Paraná for the second time on this journey at Posadas, Argentine. We stood in a long line of cars in front of the Argentinian customs. At present, shopping on the other side of the river, in Paraguay, is cheap for the Argentines. Anyone who lives in or near Posadas will do their shopping in Encarnación. Or he has his tank filled there.
We did that too after having our passports stamped in the desolate customs building. Briefly we came to talk about football at customs, but since Paraguay does not participate in the World Cup, the interest is limited. We followed the Rio Paraná for a short time before turning into the interior. Three hours later, we arrived at Villarrica, near Virgen Serrana. Since some months Renate and Bruno, two Swiss, whom we met at Christmas near Asunción, live there. They traveled the world with their MAN for 18 years and built a house here. At Christmas they invited us to visit them when the house was standing.
We were amazed when we saw what had happened in the meantime: a beautiful house with swimming pool on 60'000 square meters; part of it is forest. On the site there is also a parking space in the shade of trees. There we parked Mahangu for the next seven days. We enjoyed the hot shower in the morning, the cakes of Erika, a German-born pastry chef in the afternoon and the good sausages of a German butcher for dinner. Every second evening we made a barbecue. But the best thing came on the second last night when Renate made a «Fondue». One that does not taste better in Switzerland! I served a white wine and Bruno an iced "Kirsch". Cheers!