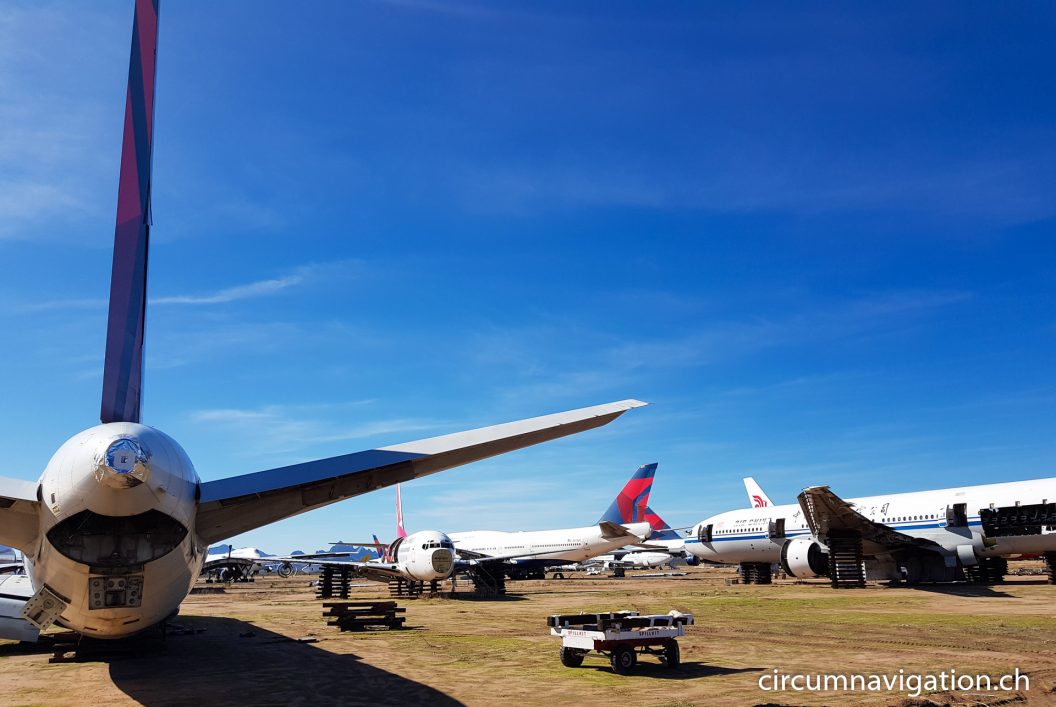 At first, we thought of a kind of fata morgana when suddenly we saw big planes in the grass! It then turned out that we approached Pinal Airpark in Arizona on December 1, 2019. «Airpark» is a fitting term because it is an aircraft cemetery. The planes that land here never start again …
This airfield was built in 1942 to train pilots for World War II. After the war, it was no longer used by the military and taken out of service. During the Vietnam War, the CIA then used it for secret flights whose purpose remains a mystery to this day!
From 1975, the airfield, which has a long landing strip, was used to park disused passenger aircraft. In contrast to other airfields there is no control tower to see. The aircraft, landing here for the last time, are flown by the pilots in visual flight. It was a strange sight to see gutted jumbo jets and other large-capacity aircraft standing in the grass.
PS. Since the CIA no longer uses the airfield, the safety precautions have been relaxed and you can drive in the vicinity of the disemboweled aircrafts.