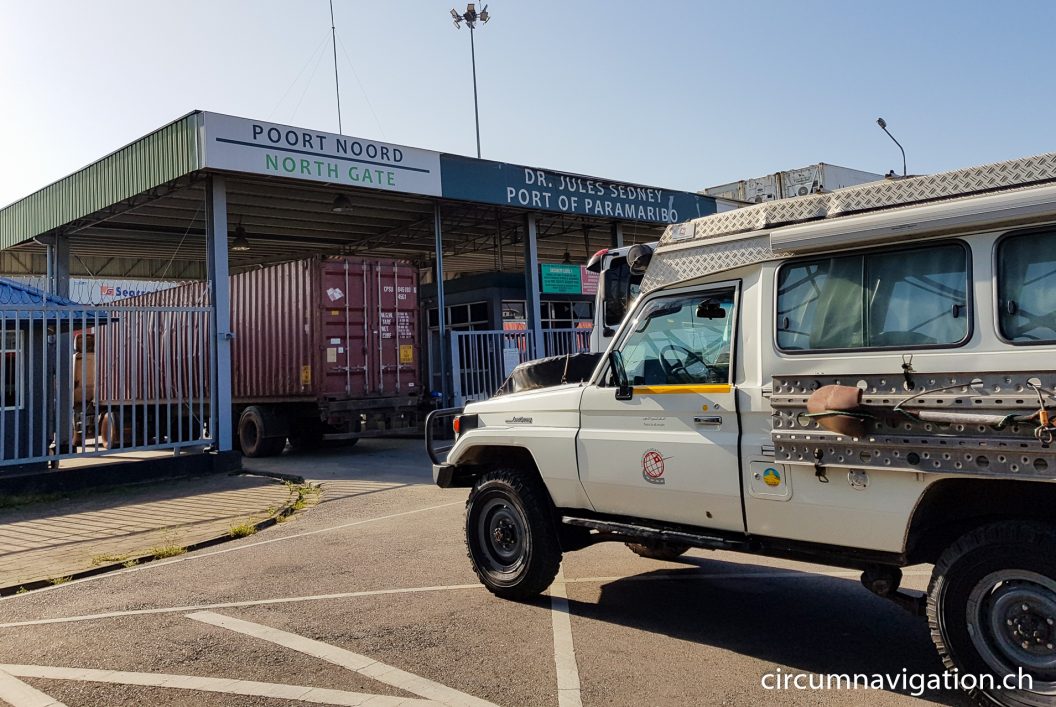 On 21.1.20198 the CFS PACENO will take on board a 20′ container in Paramaribo. Via Port of Spain, Trinidad, Mahangu travels to Veracruz, on the Gulf of Mexico, where the vessel will arrive two to three weeks later. (Binding arrival data is not available for ship transports!)
We knew from experience that the shipping by container is always associated with a lot of effort. In Paramaribo, the preparatory work took two weeks. With Juan Scheuerman, of IntegraMar, we had a good agent to handle the paperwork. But the critical point this time was the customs. A few days ago, 2'300 kg (!) of cocaine was found in the harbor, hidden in rice containers. Meanwhile, a few harbor employees were arrested; but the big fish are still swimming in the shark tank. (With a lot of money, not only in Mexico, but also in Suriname a lot of rules can be abrogated!) Juan pointed out that due to this discovery, the formalities would not be easier! He should be right!
Yesterday, at 8 am, we stood with long trousers and good shoes in the harbor. Juan accompanied us and had all the paper with him. One he handed to the customs officer at the harbor entrance. He threw a quick glance and said that a stamp is missing – a newly introduced regulation. Six hours later, Mahangu and we were still at the harbor. At two o'clock we learned that loading is only possible on Monday! But for Sunday we had booked our flights to Cancun. And also the school visit in Playa del Carmen, the rental car and the Airbnb, where we will stay for two weeks.
What now? Quite simply: On Monday, Juan drives the car into the container. And tomorrow we will fly to Cancun via Curaçao and Panama City. We need vacations! (I imagine what it would be like if two tons of Ragusa had been found instead of cocaine. I would have stolen a few kilos there)