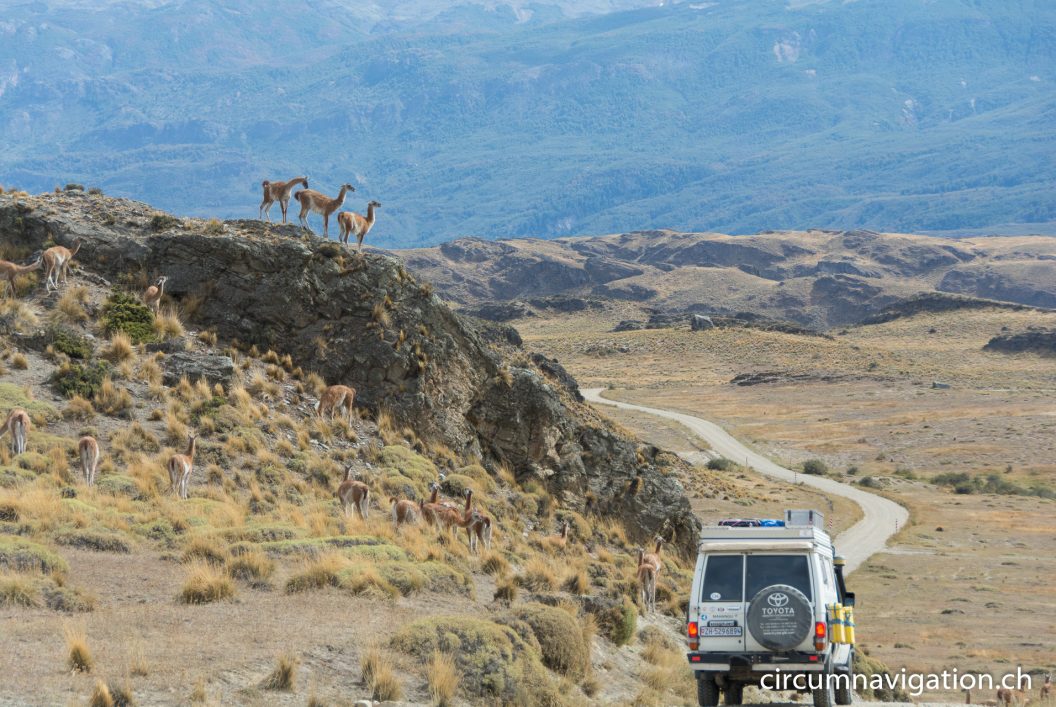 On March 7, 2018 we drove via Perito Moreno, a meaningless town that shares its name with the famous National Park, to Los Antiguos, on Lake Buenos Aires. There we thought about how to proceed further. Directly to Chile or make a detour to Cochrane and drive the Carretera Austral to the end, to Villa O'Higgins? We chose the second variant. If we could go back, we would decide differently – but that's another story …
We went south and followed a dirt road along the Chilean-Argentinian border. It took us through a breathtakingly beautiful area, along the Monte Zeballos. When we came to a sign that said that this route can only be traveled with 4×4, we were not surprised, to meet no oncoming traffic! The road wound through a hilly area; On the left side she was framed by the Montes. In the evening we found a perfect place in the woods to stay. The previous night we spent at a petrol station (there you can take a hot shower!) and therefore we enjoyed the absolute silence.
The next morning we had nice weather. After an hour's drive we arrived at the Paso Roballos, which leads to Argentina. The customs crew had meanwhile been replaced. But they were just as nice as the previous one, even though there was no kiss for Brigitta this time! Twelve kilometers later, the Chilean customs, where we once again had to give away a few tomatoes.
And then we drove for a second time through the Patagonia National Park, where condors circled in the sky and guanacos grazed in the meadows. Just beautiful! The same day we reached Cochrane, where we stood for the last time about five weeks ago. From here to Villa O'Higgins it was still 230 kilometers. But they had it in it …