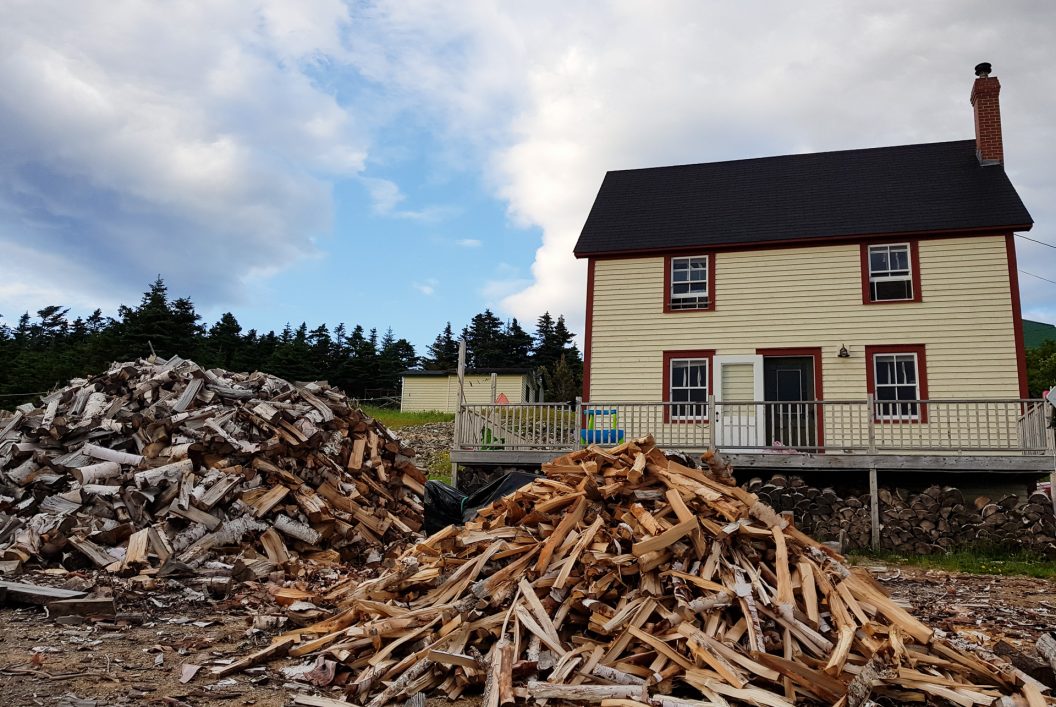 Back in the days when we were teenagers and the female sex became more interesting to us, «Girls with a lot of wood in front of the house» were very popular with us. By that we understood that the girl had big boobs!
In Newfoundland, however, this term has a different meaning. Every day, when we travel this beautiful island, we see houses and in front of it huge piles of wood. Often these heaps are almost higher than the house! It is firewood for the long and cold winter. We have already asked several Newfoundlanders how long the heating season lasts. There are those who say that you have to heat here all year round. (That may also be related to the fact that the houses are badly insolated!)
Having wood in front of the house means here having a warm place during the long winter time. We got warm feelings when thinking of a girl with «a lot of wood in front of the house». That's not enough here. Here you need wood. And that already gives you warm while chopping it!