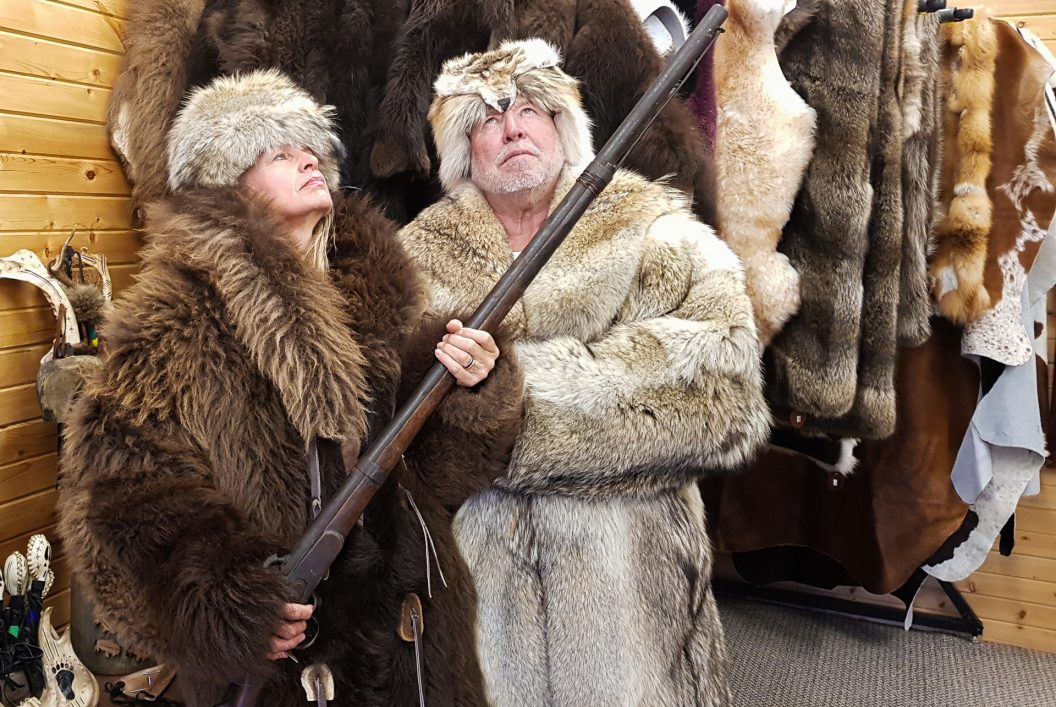 Wyoming is the state of cowboys, cattle, rodeos and bisons. The Wyoming license plate, which show a cowboy on a horse during a rodeo testify to this.
In Thermopolis, an apt name for a town fed by hot springs, we drove to the State Park where one can splash for free for twenty minutes in 100 Fahrenheit hot water. Almost more important than the hot water pool, was the hot shower. The first after five days, during which we washed ourselves every morning just with very, very cold water!
Well recovered we drove to Kirby where the Wyoming Whiskey is made. «The first legal distillery» in this state, as stated in the prospectus. We tasted two whiskeys and bought two bottles for our emergency supply: Wyoming Whiskey 
Back in Thermopolis we visited Merlin's Hide Out where trappers, adventurers, oil workers, playboys and -girls shop. Belonging to the group of adventurers it was obvious to pay a visit to this business. What we saw there, makes an animal lover's hair stand on end. But we do not see it that tight! If bison are bred for meat production, then you can make beautiful fur coats too. Furs that give wonderfully warm as Brigitta discovered when she slipped for fun into one. I wrapped myself in a coyote fur and felt like a real cowboy! (Please don't tell anyone!)
PS. Kurt Russell wore a coat made in this store starring in the movie "The Hateful Eight".