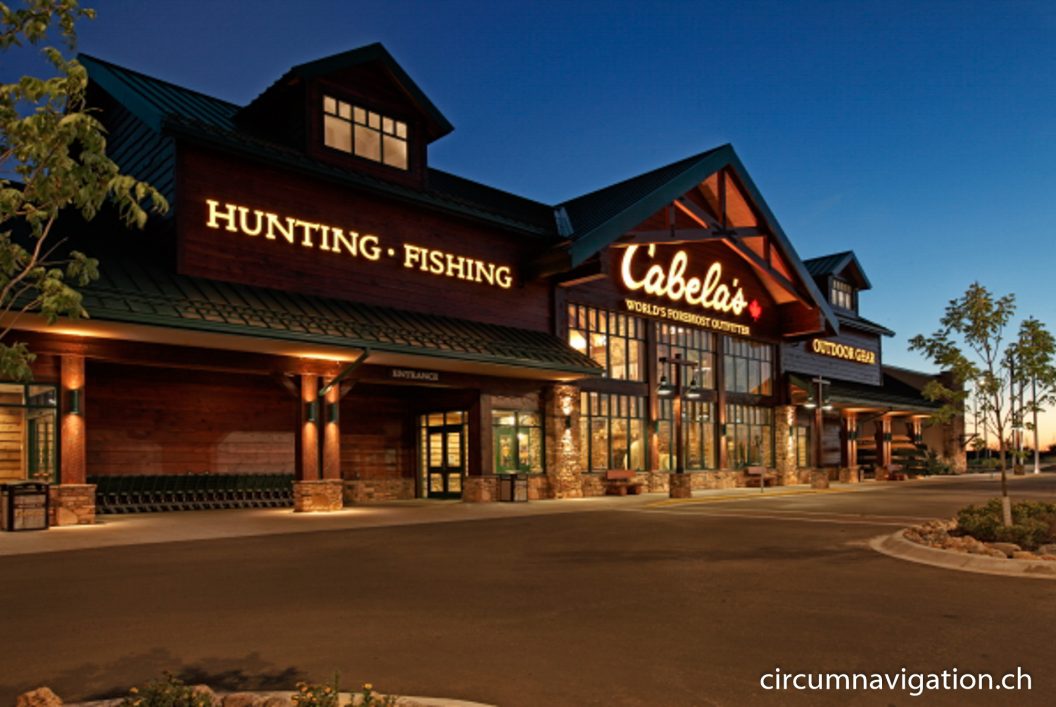 On 10/18 we left SLC and Kathy. (A bit hasty, but that's another story!) The first stop was in a laundry and the second in a Walmart, where we stocked up our supplies.
Then we headed south to seek warmth and the sun. In SLC thick black clouds clumped together that day. For the next day snow was announced. Only away from here! Nevertheless, we still had snow when we stopped at a Cabela's, an outdoor outfitter, sixty kilometers further south to spend the night there. But first we made a few purchases! For Brigitta there was a warm gilet and for me an orange rain jacket. (The current one is black and not suitable when Brigitta takes pictures with or from me in the rain!)
At the Cabela's customer service, we got green light for an overnight stay in the parking lot. As soon as we were installed, it started to snow. A cold wind came up and shook our roof tent. No problem; we had the parking lot for ourselves; so, I could drive Mahangu diagonally and into the wind. Soon it was cold inside. No worries with a working heater. (Thank you Bruce!) In no time we sat in a cuddly, 65° F warm inside. Hurray!
PS. Brigitta heats now up in the morning as well and we have a pleasant 14 ° C at breakfast. What a luxury!
(Written just outside Boulder, Utah)