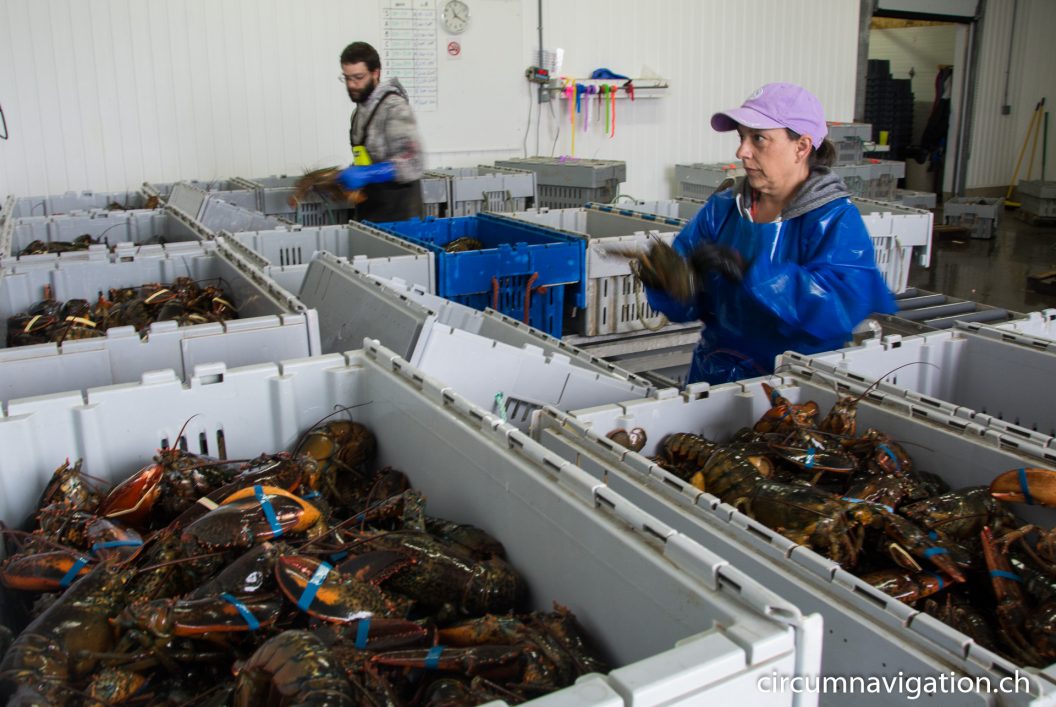 On June 26, 2019, we boarded the BFS ferry at St. John, New Brunswick, which took us to Digby, Nova Scotia. We slept near the harbor and were awakened at five in the morning by the sound of a foghorn. When we looked out, we knew why: It was a cloudy, cold and misty morning. (Unlike our friends at home, we do not sweat!)
At seven o'clock we were at the harbor. At eight o'clock, the ferry was as punctual as the SBB trains used to be in Switzerland. Two and a half hours later we reached Digby, in Nova Scotia. If this state is known for something, then for its lobster!
In Maine we didn't get to enjoy one. We want to catch up here, where the best lobsters are caught worldwide. When we saw an advertising sign pointing to Riverside Lobster international inc. I hit the brakes and parked. On foot we made our way to the building, which stood on the water. There we met a friendly employee, whom we asked questions about Lobster. Shortly thereafter, his boss appeared and invited us inside for a tour.
So much crawling lobster! Women were busy sorting them by size and quality. The Lobster were «tied» up in boxes. (Their scissors are wrapped by a rubber band already on the fishing vessel.) In huge tanks of fresh seawater, thousands of lobsters swam in boxes. As Justin said, many are exported by plane from Halifax directly to China.
We learned a lot about Lobster that day. Among other things, that at least an investment of one million dollars is needed to enter this business. No wonder Lobster has its price here as well. But we will enjoy one in the next few days anyway! Per person, of course!
More information:  Riverside Lobster