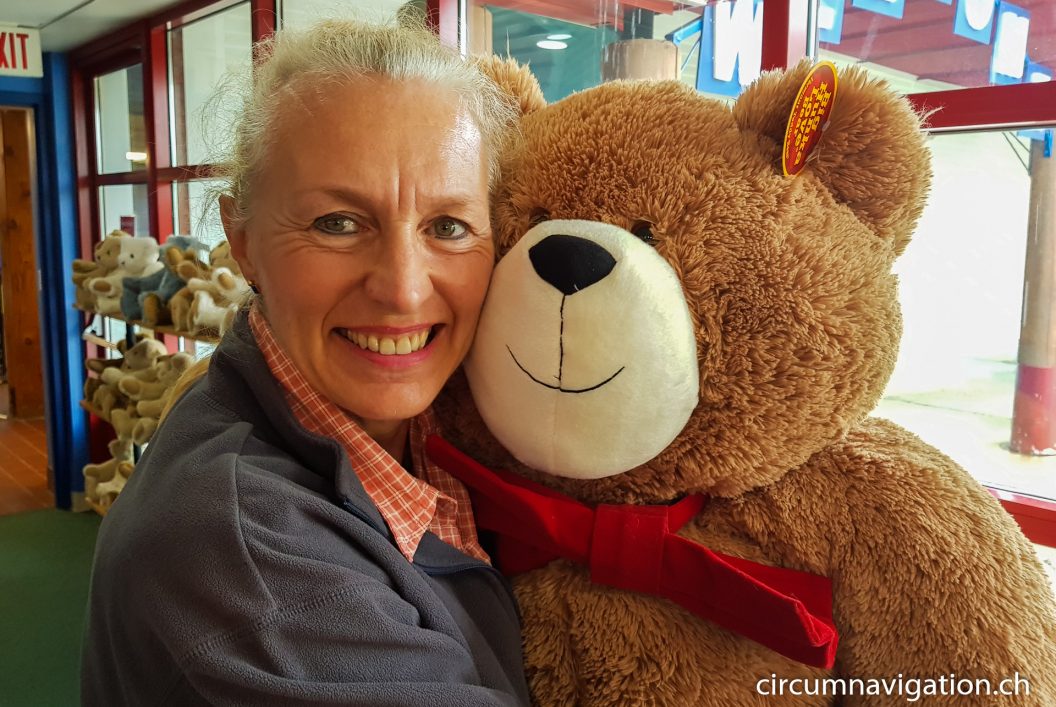 Meanwhile, readers of this column know that I do not dislike beer. If a brewery is on our way, then a trip to there is the rule and not the exception. Today, however, it's not about beer, it's about Bears!
From Weybridge, where we visited the Morgan horse breeding, it was just a bear jump to Shelburne, where teddy bears are born. American teddy bears have been produced here since 1983. Trump's idea "Make America great again" has its origins here! It was in 1983 when John Sortino, the founder of the company, wanted to buy his son a teddy bear. He noted, however, that they were produced either in Germany or, even worse, in China. So, he sewed his boy a Teddy Bear «made in USA». And with that everything started. Today, Vermont Teddy Bear Factory produces 1'500 teddy bears per day during the pre-Christmas season and ships it all over the world. During this time, four hundred employees work in two shifts.
Jim, a sixty-year-old employee, guided us for half an hour through the production, with parents and their children and he did this with a lot of expertise and humor. Towards the end of the tour, we came to the «hospital», where teddy bears, who have had an accident, are well looked after and then sent to their owners. In a cardboard box with holes, so that the bear has enough air during the voyage!
At the end of the guided tour, we stood in the store, where you can buy teddy bears for all situations: astronaut bears, doctor bears, bears in love and bears as tall as little humans. And Brigitta wanted to take one with her! But where to store it in our car?
PS. To comfort Brigitta we made this selfie, so she never forgets her big bear!