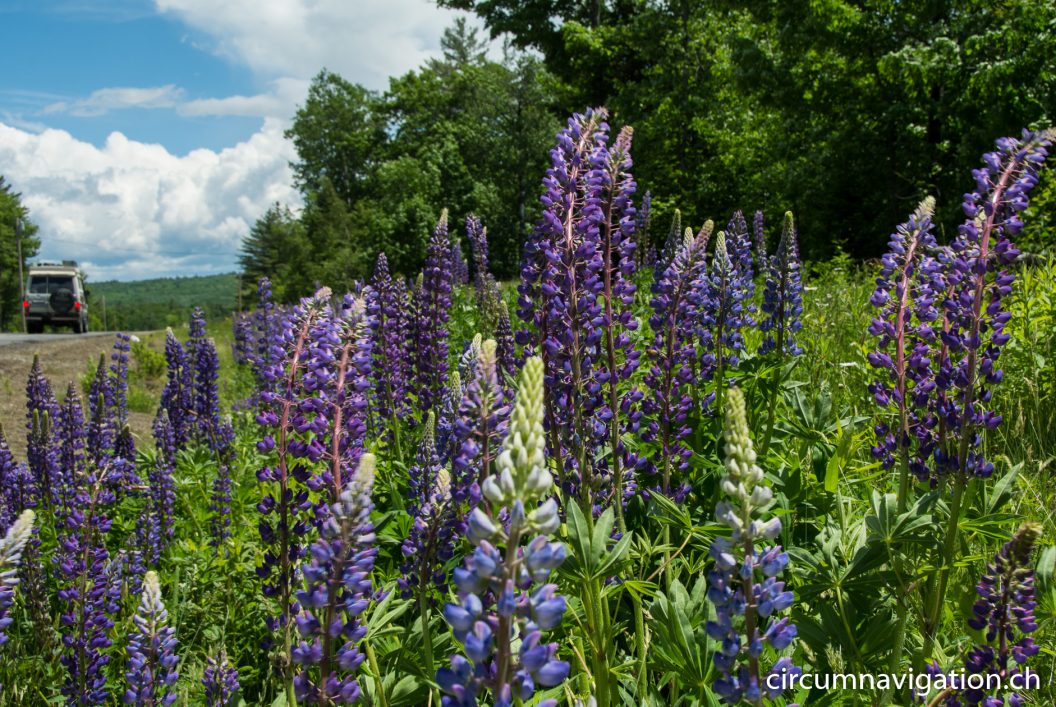 Actually, we were already on our way to Calais, which is on the border between the USA and Canada. But it was a beautiful morning; the nearby sea attracted us more than a city. In addition, as we knew, we cannot import vegetables or fruits into Canada. Better, we eat these supplies before we change countries.
So we decided to spend another night in Maine. Up here, in the north, Maine shows its best side. Brigitta steered me via ME 197 towards Eastport, the easternmost village on US soil. It was a good decision, as we soon realized. The road ran like a swath through dense forest of birch, maple and fir trees. (We could well imagine what the Indian Summer looks like!) A White Tail Deer jumped out of the bushes and disappeared into the forest. Shortly thereafter, a squirrel and then a chipmunk scuttled across the asphalt. It looked as if the animals wanted to test if I'm attentive at the wheel.
And then the blue Atlantic appeared in front of us. We turned off to the coast and ten minutes later arrived at a campsite, which lied very nicely. All around view of the sea and the bays, which are dry at low tide. The decision to stay one night was not difficult even if it costs US $ 35.-. (We pay the same as our neighbors with 40 foot long and 15 ton RV's!) But the fact that we see Minkie Wales, dolphins and seals in the Bay, outweighs the price. And we also got to see an osprey looking proudly down from a fir! What more do you want?