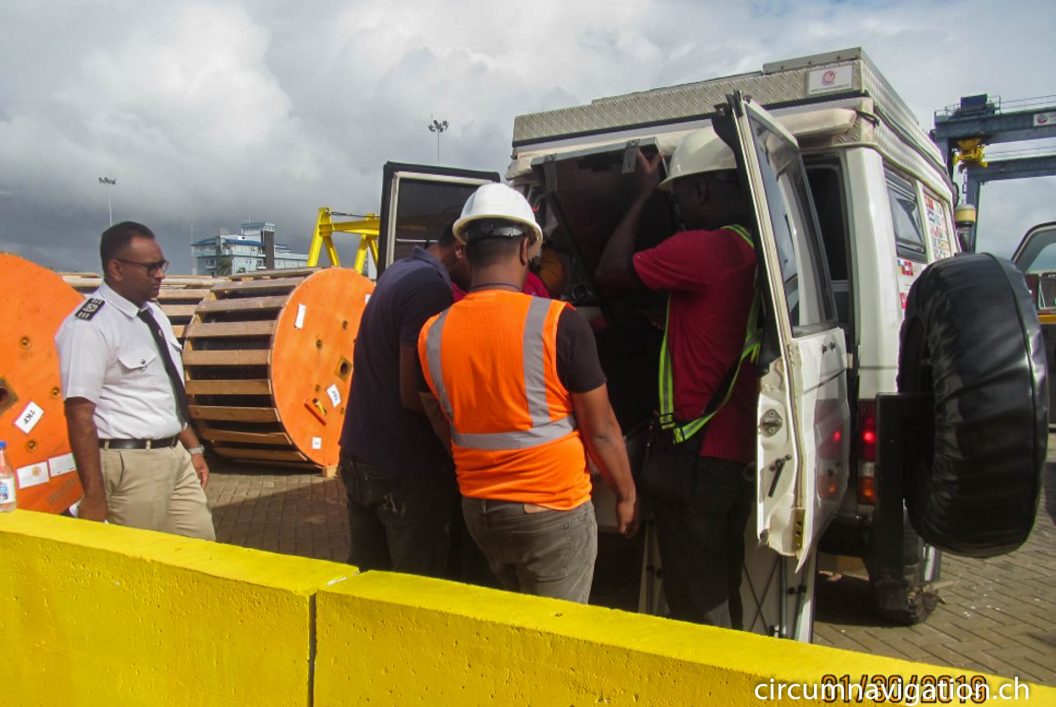 When we learned on 22nd January 2019 that the ship CFS PACENO had set sail without our container, we were very disappointed. But anyhow we were not too surprised. Too often we had been promised something, so as not to comply.
Now Customs in Paramaribo had a whole week to inspect our vehicle with the dog team before the next vessel arrived. That would be more than enough – we thought. But we were wrong again! It was soon time to get Mahangu into the container. But Customs in Paramaribo saw that differently. They had either no time, no desire or the dog team responsible for sniffing for drugs had other things to do.
It turned to Monday. And then customs suddenly delayed again the inspection for another day. Juan, our agent, was promised that the dog team would arrive at 9am the next morning. But that was once again an empty promise. And so, it came, as it had to come: Mahangu was indeed in the harbor, but not in the container and the CFS Asiatic Wind left without it!
Had we had a Hellfire rocket at hand that day, we would have fired it at Customs in Paramaribo. We wondered if we should not fly back, take Mahangu and drive to Cayenne to ship it from there. But who would refund us the costs for this transport? Nobody! Ergo, we decided to take a third try. This one finally worked with a lot of hassle and bussle and would be stuff for another story. But that's enough!