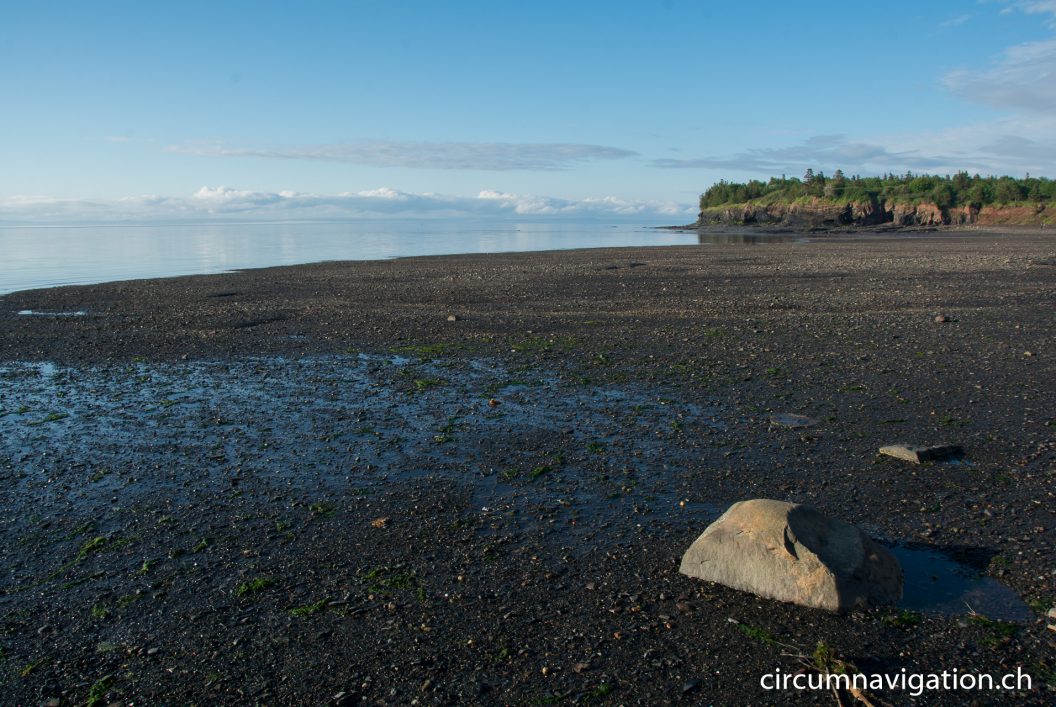 We do not hope history will repeat! 2008, in Alaska, we experienced the worst summer in forty years, as locals used to tell us. As it looks now, it could happen to us in Nova Scotia as well. Since we left the ferry on June 26 2019, in Digby, the bad weather has accompanied us. (Whenever we hear how nice the weather is at home, we sometimes want to swap!)
On June 26th we brought Mahangu to Toyota Halifax for service. They were amazed when they saw the vehicle for the second time in their garage. In 2008, we had the 70,000 km service here; now the speedometer shows 370,000 km! At Toyota they even remembered that we had bad weather too on the first visit! But that bothered us less that day. We sat in the reception room and were spoiled with coffee. We also had electricity and WiFi so we could work on our laptops.
The next two days we spent in Chevrier, at the Bay of Fundy. Fourteen meters – at spring tide even over 16 (!) – is the difference between low and high tide. Every six hours, billions of liters of water are moved here. More than the amount of all rivers in the world combined! At low tide you only see land. We used this for long walks. If it was not raining!