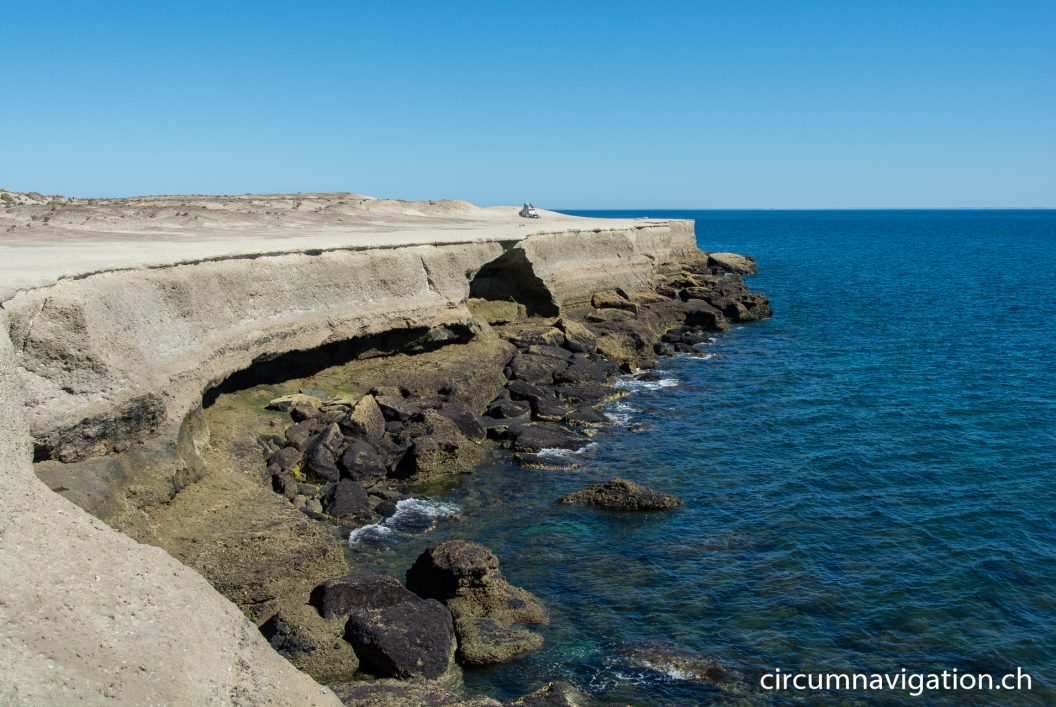 After a drive of over a thousand kilometers from Rio Gallegos, we reached on March 1, 2018, the Peninsula Valdez. The whale watching season starts in August and lasts until October. So we were too late for the Southern Right Wales – we knew that. But already in Rio Gallegos we were told that the orcas on Valdez started their hunting season for the young seals that lie or play with their mothers on the beach. And we heard the same thing from a fisherman whom we met at Laguna Laura, five hundred kilometers to the north. He also knew that March 3rd will be full moon and high tide. The best time to sight orcas. They attack especially when they are sure that they are carried back to the sea by the waves.
We planned the trip accordingly so that we were on Valdez at full moon. There we drove to Punta del Norte, the place known for Orca sightings. For three days we searched the horizon for orcas. But they did not show up. (A BBC crew documenting killer whales waited three weeks!)
Instead of orcas, however, we got to see large colonies of sea lions, sea elephants and penguins. And many birds. That kept the disappointment in check. In addition, we had wonderful, warm weather for four days and spent three nights at this place right on the sea. Alone. In the evening the Southern Cross stood over us! They were unforgettable days – even without orcas …
Would like to see more? Have a look at our Clip.