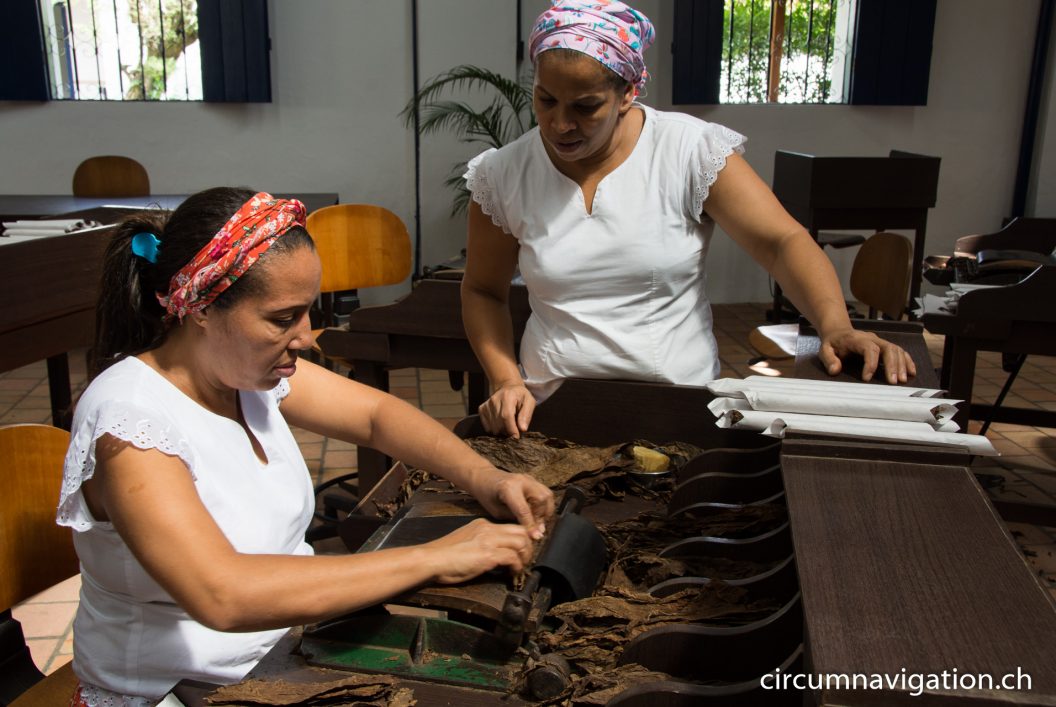 Our first visit to Dannemann was eleven years ago, but has remained a memorable occasion. So it was obvious that we made a detour to Sao Felix where Dannemann manufactures the premium cigars.
On 9.10.2018 we reached Sao Felix, which is connected via an iron bridge with Cachoeira, on the other side of the Rio Paraguaçu. The bridge was built in the 19th century by the English – that's what it looks like. The application of a few tons of rust protection paint would not hurt! But the look is one thing. The other is the ride over it. Loose steel plates rattle when one travels over the bridge in one-way traffic over which a narrow-gauge railway once steamed. The train station in Cachoeira is still standing, but there is no sign of the railway.
The next morning we stood in front of the Dannemann building, which is located on the other side of the river. At 8:15 am sharp the door to paradise opened. It smelt, as it smells, when best charutos (cigars) are made by delicate woman's hands and from the best tobacco. It is grown on its own Fazenda, which we will visit tomorrow. What tobacco remains of the hecho a mano production is processed into No name Charutos, which are mainly sold in Salvador.
We spent three hours to enjoy how dried tobacco leaves, love and craftsmanship create something that smells heavenly. No wonder we bought three beautiful wooden boxes on which stands Double Corona and Panatela. After the tour we were served an excellent Brazilian cafecito. For this purpose we smoked a Panatela. Smoking in the production room? You can also do that at Dannemann. Brazil félix!
Would like to see more? We made a Clip about the whole process of making a cigar).