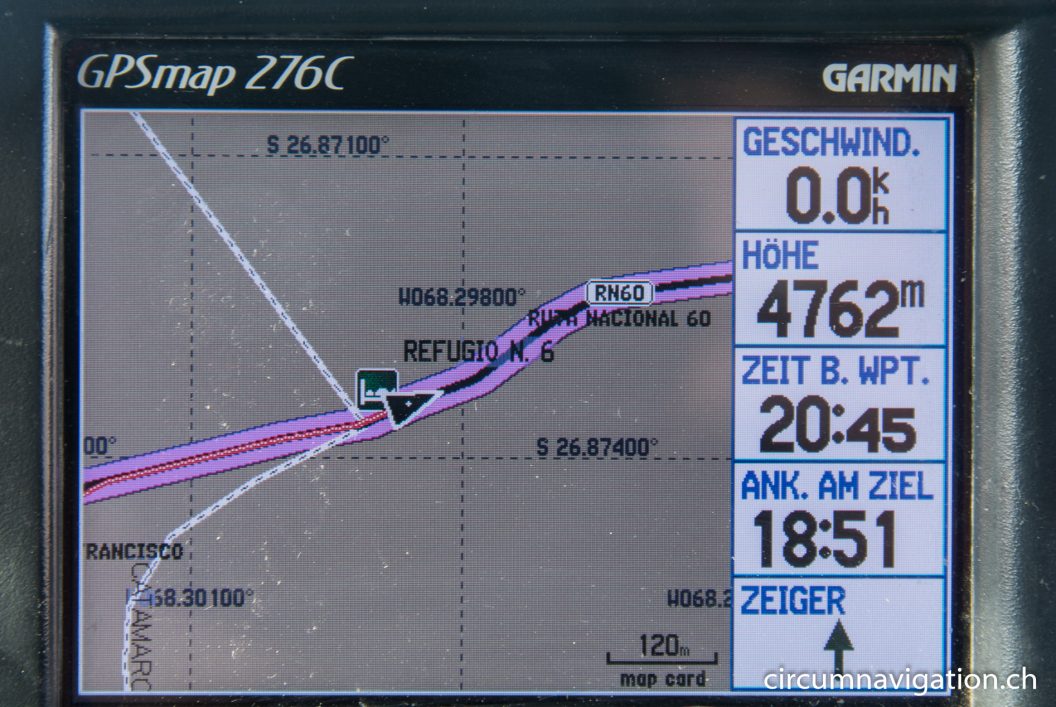 Argentina and Chile live side by side. The countries share over 4,000 kilometers of border formed by the Andean chain. More than a dozen passes connect the two countries. The northernmost is the Paso Jama. Then follows the Paso Sico, which leads from San Pedro de Atacama to Salta. Several hundred kilometers further south is the Paso San Francisco. With 4,762 meters, it is the highest-lying, which connects Chile with Argentina.
We were in Copiapo and so it was obvious that we drive over the Paso San Francisco. Around 500 kilometers separate Copiapo from Tinogasta, which is located in Argentina. After months at sea level, we had to acclimatize to avoid the dangerous altitude sickness. At 2'100 meters we came to a beautiful place under an acacia and on a hearth with wood. Perfect for putting our fillet on the grill before it is confiscated at customs. We appreciated the silence after spending the night before on an parking lot in Copiapo.
The next camp was at 3'100 meters, in a valley through which a stream gushed. It got cold as soon as the sun went down. Before we got into the sleeping bags, another look at the Southern Cross! The morning was as bitterly cold as was the night. We drove towards the sun and had breakfast where their warming rays made themselves felt. The hot espresso tasted even better than usual; the coffee pot warmed my stiff frozen fingers.
Mahangu smoked and hissed as we snaked up the serpentines. At 3,800 meters we reached the ice-covered Laguna Santa Rosa. An hour's drive later the Chilean customs. The Argentine was ninety kilometers farther east. On the way there we passed the culmination point of the pass at 4'762 meters altitude and the beautiful Laguna Verde, which was more blue than green. Then, to the right, the Nevado Ojos del Salado appeared, at 6,893 meters the highest active volcano on earth. And then followed the most beautiful part of this unforgettable ride. The road meandered through a colorful canyon. The walls were bright red, deep red, purple and ocher. At Refugio 2, at 3,000 meters, we found shelter from the wind. When we awoke the next morning, we agreed that the day before we had crossed the most beautiful Andes pass: the Paso San Francisco!
Would like to see more? Have a look at the Clip to our drive over the pass.