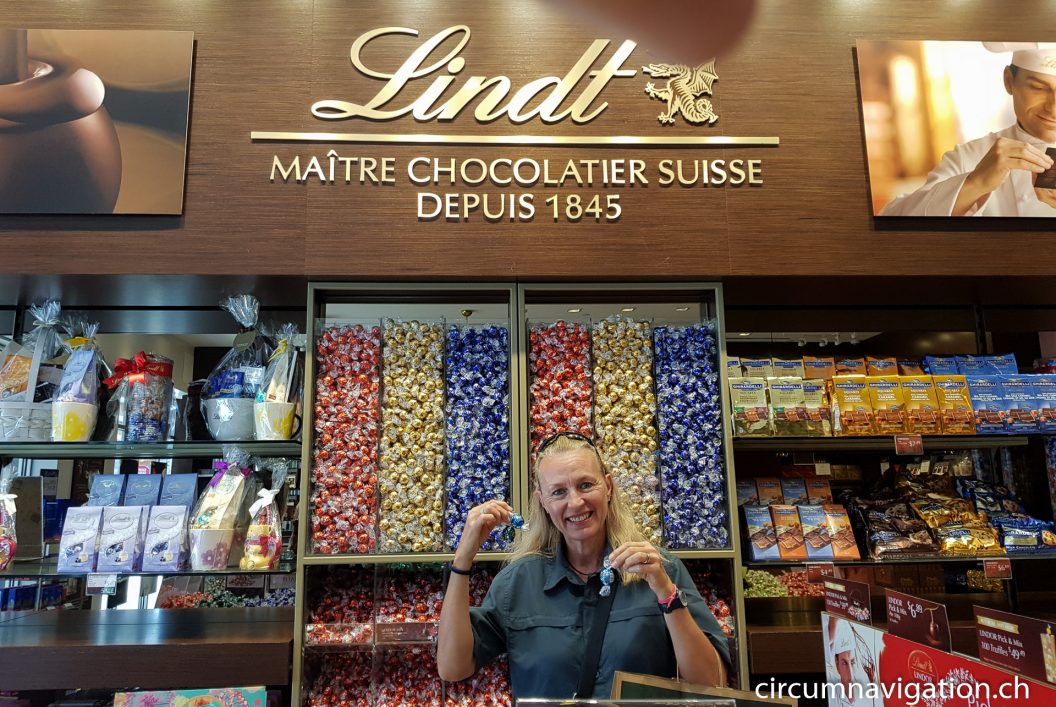 If you are traveling as a Swiss abroad, you will occasionally come across products from our country. For example, Walmart offers Emmi Fondue. There are also escalators and elevators by Schindler. The famous Victorinox knife anyway! And recently we discovered a JNT machine from Romont in a cheese cellar, which automatically salted and rolled cheese wheels! (See post "As good as Swiss cheese")
However, we discovered the best on August 12th, 2019, when we searched for the Toyota Garage via Google Maps. We actually read: LINDT CHOCOLATE! That's the one that also produces the delicious Lindor Truffels. And this point of sale was only a few kilometers from the Toyota garage. And WE love and walk a mile for Lindor Truffels!
In a large outlet we came across a small shop marked Lindt. I felt like in the fairy tale, «Alibaba and the 40 thief's» and shouted «Sesame open!» As the door opened, we stood in a Lindt Store full of delicacies. It was a little less full when we left fifteen minutes later.
PS: Whoever thinks that the writer of this column only enjoys good wine and whiskey, is wrong! He also likes: Dubler-Mohrenköpfe, Ragusa, every kind of ice-cream and of course LINDOR Truffels! That, to name a few examples – smile!)