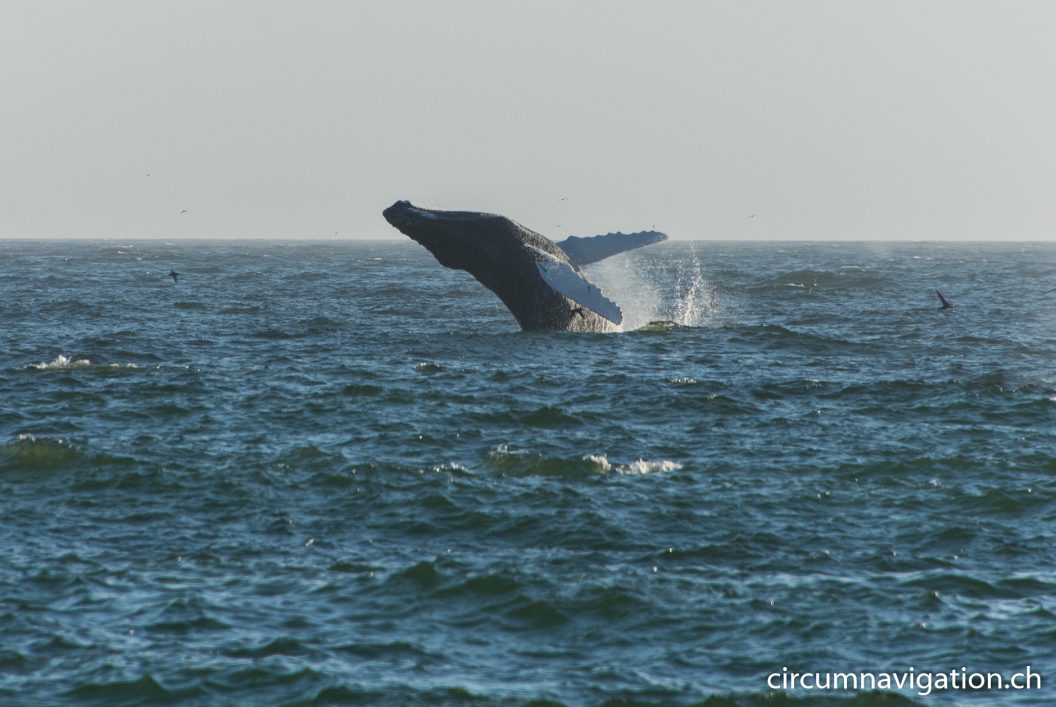 Our next destination was St. Vincent where the whales make their appearance at this time of the year. Despite fog, wind and rain we stayed for an hour and watched from inside the car, as the whales feed. Their food are Capeli, the sardine-like fish that are here to reproduce. Before, during or after they do that, they are eaten by seabirds and whales!
The weather didn't invite to linger. So, we continued our drive to Ferryland. On the way we made a detour to a lighthouse, which we barely saw because of dense fog – but the droning fog horn steered us towards it. When we arrived in Ferryland, the sky was blue. The sun had burned away the fog. Why not go back to St. Vincent to see the whales in good weather? Thought, done!
An hour later, we arrived back in St. Vincent. Not hundreds of yards from the shoreline, humpback whales plowed through the water. Huge swarms of gannets and seagulls poked into the water to grab a fish. It was a fascinating spectacle of nature. Farther out, whales jumped out of the water and splashed back into the blue water.
The Newfoundlanders say that whales actually do people watching in St. Vincent. That's not a wrong saying!