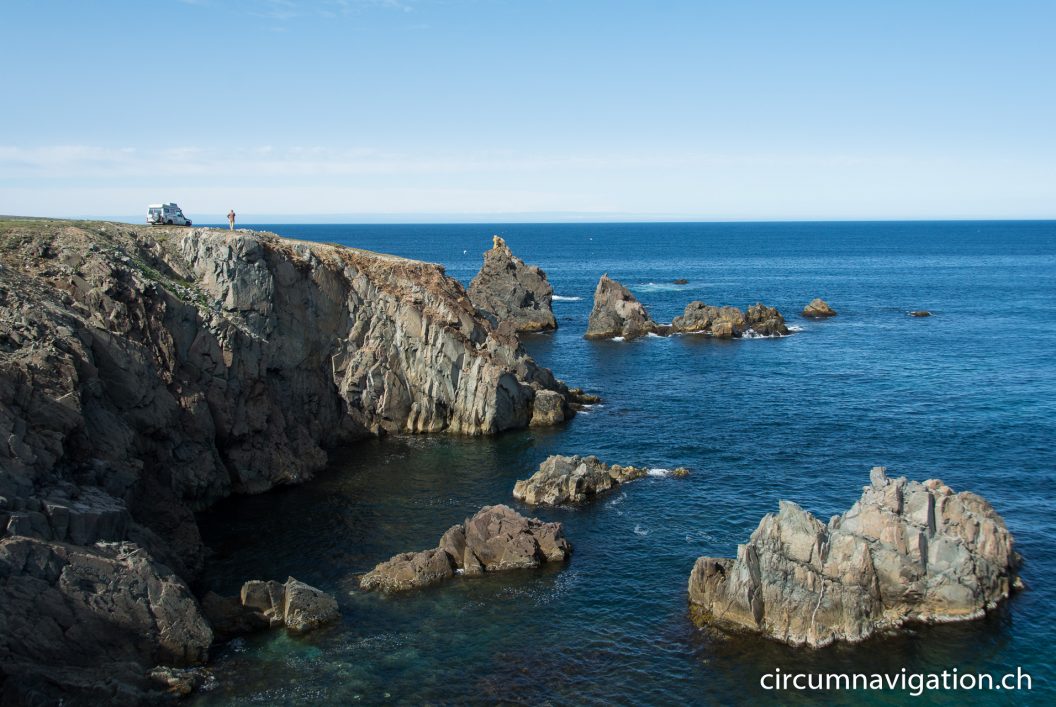 Never again do we want to hear someone in Switzerland complaining about a bad summer. If one complained in Switzerland during the Cold War, one was sent «to Moscow». If Swiss citizens complain about the summer, you should send them to Newfoundland for a few summers!
Newfoundland is a Canadian province we like a lot. If the sun is shining, there are only a few regions we like better than this island in the North Atlantic. The only problem is that these sunny days can be counted on one hand. Or let's say two! When the sky is gray and it storms and rains, Newfoundland loses much of its charm. But not the inhabitants who stoically accept this weather and make fun of it. Like the resident of Trinity, who said the day before yesterday – it was a sunny day after several rainy days – with a sympathetic laugh: «Today we celebrate summer!»
In Newfoundland, summer is not seen as a season. Here it takes place by the hour or by the day. If the summer is here, then you enjoy it. Shorts and T-shirts replace long pants, pullovers and raincoats. Chairs are placed on the terrace, laundry is dried in the sun. Such a summer slump has multiple implications: When we wanted to buy Ben & Jerry Ice Cream at the Walmart in St. John's, the racks were barely empty. Summer Sale!