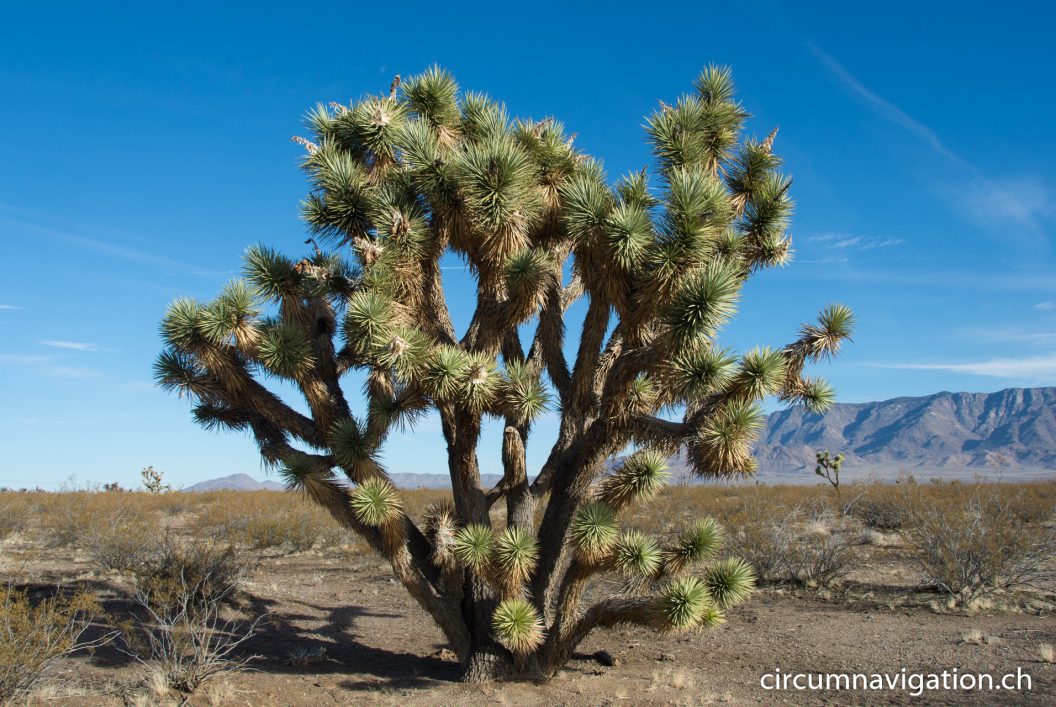 We knew there was a Joshua Tree National Park. But it's in southern California and not on our route to Las Vegas. We also know that these trees are in danger. Not because they are being felled, but because something is working that Donald doesn't think it exists: Climate change!
All the more astonished we were when we saw on December 6, 1919, on our journey from Kingman to Las Vegas, a solitary Joshua Tree. Of course, I had to stop immediately, so that Brigitta could take a photo. But it should get even better. Ten minutes later we drove through a real forest. Left and right of the road we only saw Joshua Trees. The trees, which belong to the family of the Yucca plants, can grow up to twelve meters high and several hundred years old.
The name was given to the plant by passing Mormons, who compared the outstretched branches with the arms to the popular leader Joshua of the Old Testament, who showed the Israelites the way to the Promised Land. However, this tree shapes the landscape in the southwestern United States just like the Saguaro Cactus.
PS: The Irish rock band U2 named their fifth studio album, «The Joshua Tree», released in 1987, for the distinctive plant. In December 1986, the band traveled for three days with their photographer into the desert of California in order to search for the right motive to be used as the design-cover of the record. (Source: Wikipedia)