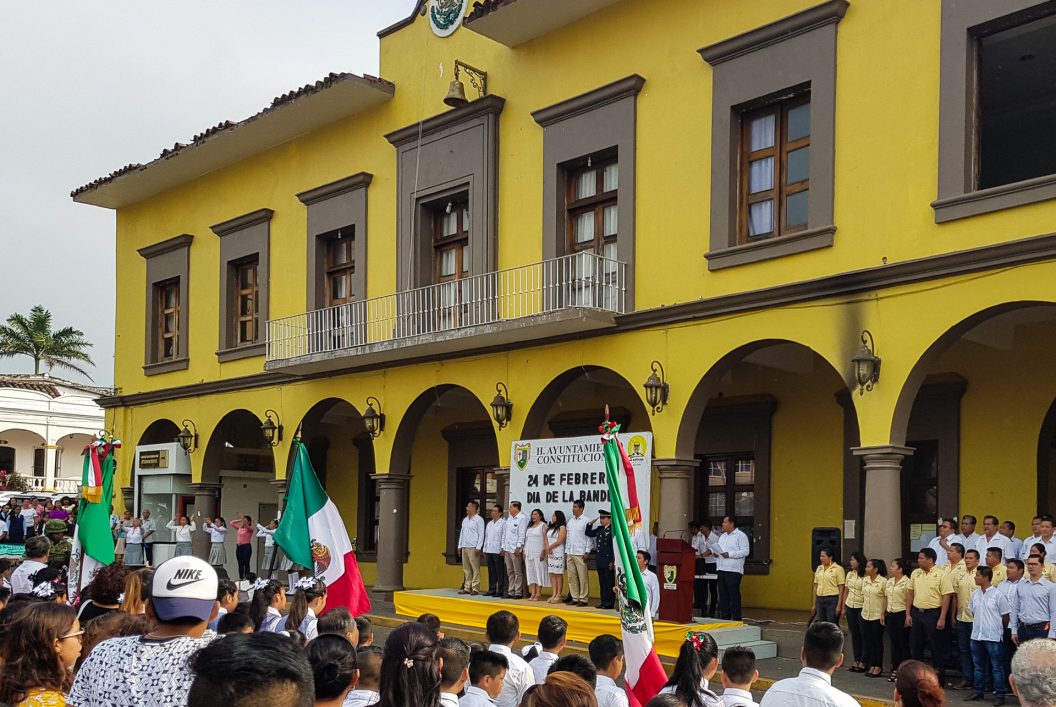 We are used to travel long distances and sitting behind the steering for up to ten hours. As we drove the BR 163 to Santarem, we sat behind the wheel for days. But meanwhile we have become almost sedentary. For weeks we travel now from one Airbnb and from one Mexican city to the next. In between, there are rarely more than 300 kilometers.
But from Campeche to Santiago Tuxtla, which is only two hundred kilometers from Veracruz, that was a completely different matter! When we consulted the map, we saw that there are 800 kilometers in between! So that would be a long day of driving. We set the alarm clock at 4:45am. An hour later we drove off. Ten hours later we reached our destination. The trip we interrupted only by a short stop at a gas station in Villahermosa. (We wanted to arrive at our destination as early as possible, in order to have time to enjoy the day.)
When we arrived in Santiago Tuxtla, the whole town seemed to be on its feet. Everywhere people in Sunday costume. (The following day was «Dia de la Bandera», a national holiday of Mexico.) The road to Méson Santiago, where Brigitta had booked two nights, was blocked by police cars. So we walked the last hundred yards on foot and got our leg muscles in motion again. That was necessary because after sitting for so long they were a bit «rusty»!
We moved into the beautiful rooms and took a shower! Afterwards an ice cold Corona and we were fit for a first walk through the town, to which the name Jewel applies!