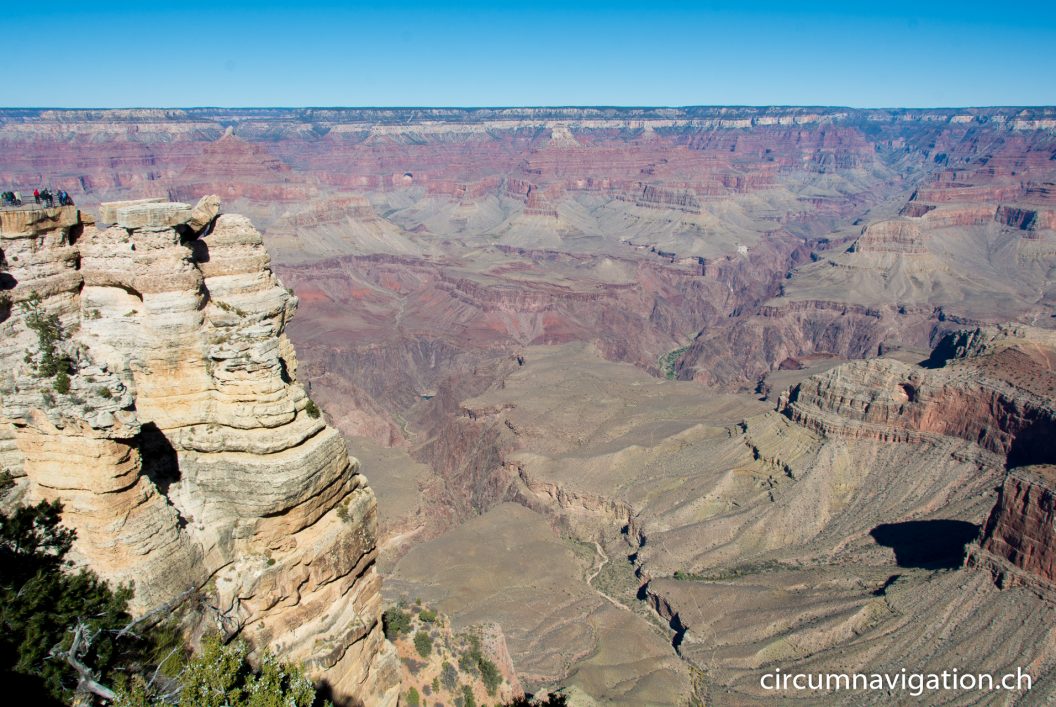 One of the scenic highlights and destination of many America travelers is the Grand Canyon. It laid on our route when we arrived in Arizona coming from Utah. Eleven Years ago, we gained for the first time a look into the canyon – back then from the north side. This time we wanted to have a look at it from the south side.
Wow! What a sight when you stand on the southern edge and look into the gullet that the Colorado River has dug into the earth's crust over millions of years. The Americans are justifiably proud of this canyon. (They can do nothing for that; unlike the election of Donald!) It is 450 kilometers long, sixteen kilometers wide at the furthest point and 1600 meters deep.
It was cold that day and a biting wind made it even colder. But over us and a few thousand other visitors (not much that day!) a deep blue sky arched. The sun hardly warmed; but she let the canyon shine in its most beautiful light. If this canyon deserves a word, then it's GRAND!
PS. The largest canyons on earth include the Fishriver Canyon, Namibia; Barranca del Cobre, Mexico; Colca Canyon, Peru and the Yarlung Tsangpo Gorge, Tibet. We are impressed by all.

(Written in an Airbnb in Flagstaff, Arizona)