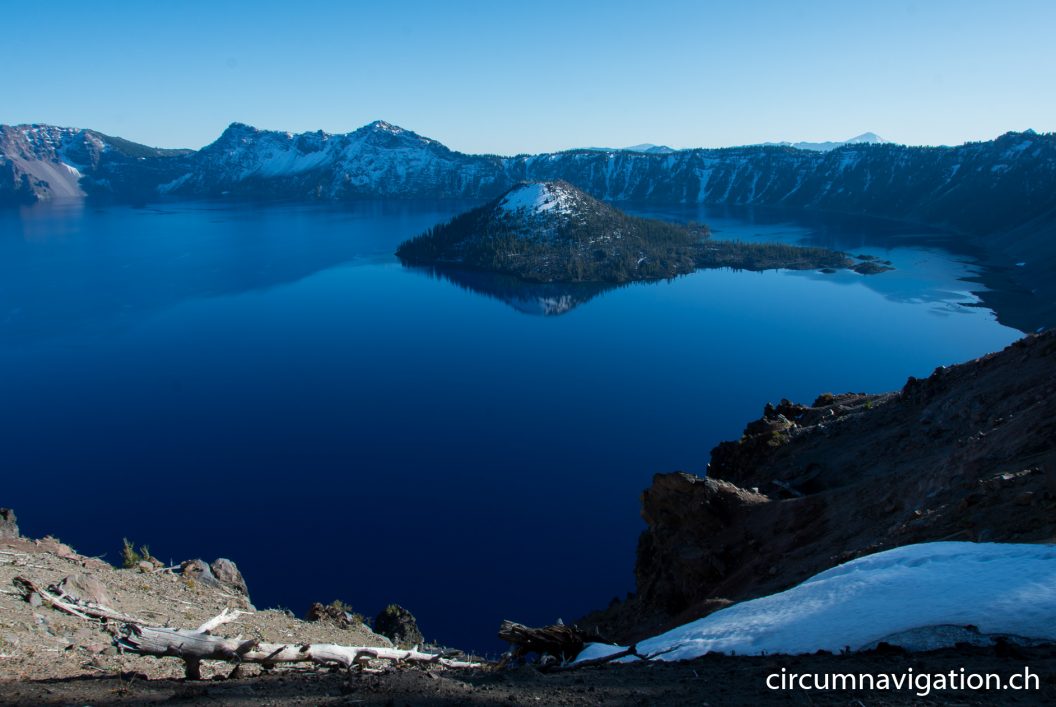 As Swiss we are used to beautiful landscapes. Not in vain our country is one of the most beautiful in the world. But what we are currently experiencing in the US is not bad either.
Since we left the Pacific coast at Tillamook, we drive through colorful autumn forests, along streams and rivers and now and then a reservoir. On 10.6.2019, we drove south over a Scenic Byway. It is one of many that pass through Oregon and other US states. For these scenic routes, there are special brochures. (In terms of tourist information, the US is top!)
The drive took us through a beautiful area. Here was a trail for hiking, there one for biking and there one for ATV. (This is a US epidemic that luckily didn't reach Switzerland). But the best part of this day should follow! At 4 pm we reached Crater Lake at 2,200 meters. It is 600 meters deep and lies in a dormant volcano. Its water is of a deep blue, as we have never seen. Under water, the visibility should be over forty meters. (Unfortunately, we cannot test this because we left the scuba gear at home!)
PS. The Mazama volcano, which grew to over 4,000 meters during 400,000 years, blew up 7,700 years ago. What remained was a huge crater that filled with rainwater and melted snow over the millennia. Crater Lake was born!
(Written at Crater Lake, Oregon)