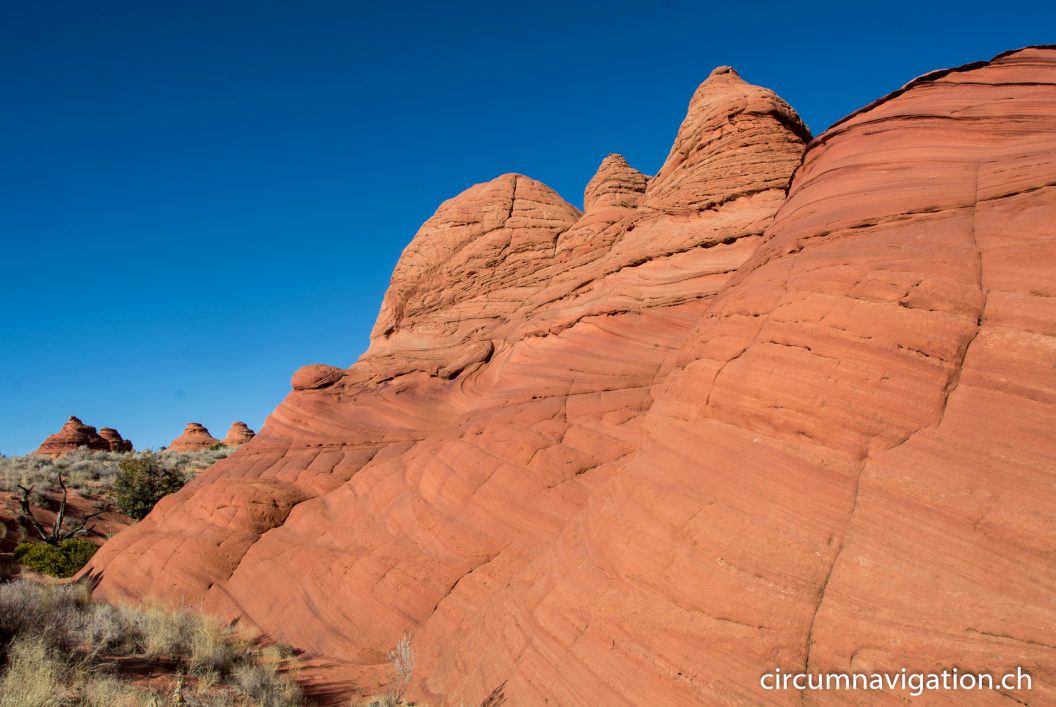 Just outside of Kanab we spent another cold night. The water in our water bottles and in the water bag was frozen. (With the pre-heating we warm the interior within ten minutes from – 5 ° to 15 ° C)
Before we drove into Arizona, we stopped at a Laundry in Kanab. There we also came across a French-inspired bakery. With a crispy Baguette and fresh laundry, we continued our journey. A short time later, we were welcomed by a panel in Arizona. A black asphalt band led us through a deserted and dry area. We didn't see any cacti this day. What we saw was the impressive Vermilion Cliffs.
The most famous rock formation in this National Monument is The Wave. Microsoft has used it as the startup screen for Windows 7 and made it known worldwide. The influx then became so great that the responsible authority limited access per day to a maximum of twenty people. The lucky ones are determined by lottery system. That was out of the question for us as spontaneous visitors. But there are many other beautiful rock formations to see. For example, the South Teepees, which Brigitta photographed on 10/28/2019.
PS. Once again we discovered that outside the famous (and overcrowded) national parks you can find beautiful landscapes where you are alone!
(Written in an Airbnb in Flagstaff, Arizona)