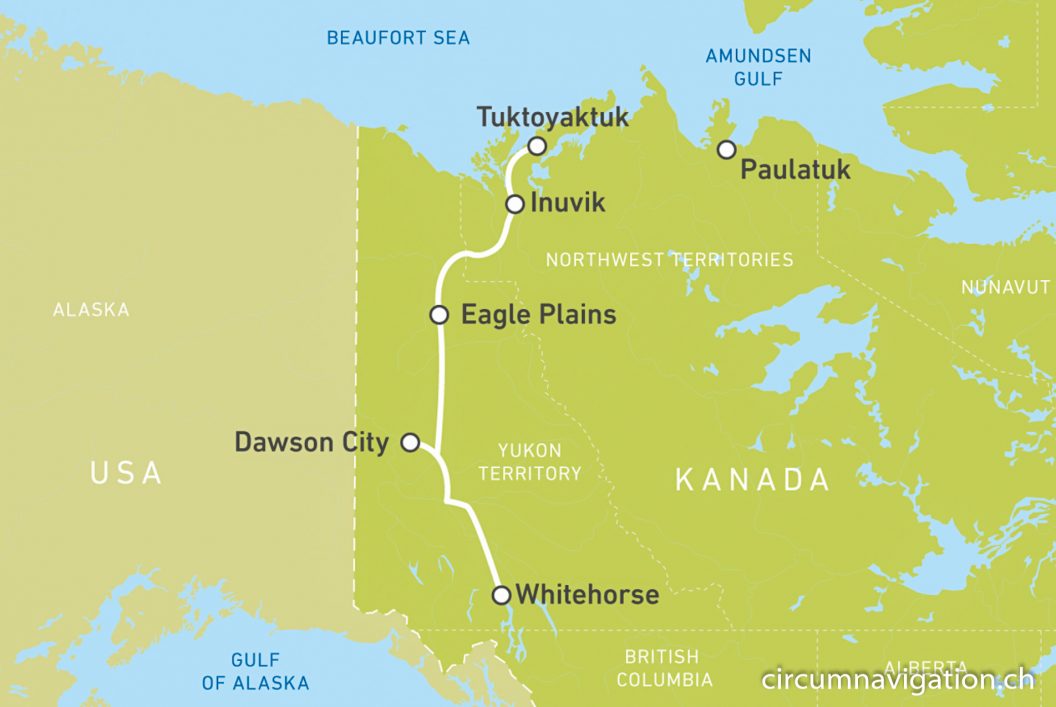 Actually, the title should read: From Edmonton to Tuktoyaktuk (literally: «Looks like a big Caribou»). This name, which is difficult to pronounce, is abbreviated Tuk. Tuk is located on the Arctic Ocean, at 69 ° 26 'N, 133 ° 2' W, is the northernmost town in Canada and has nearly a thousand inhabitants.
Inuvik, the next largest settlement with about 3,000 inhabitants, is located some 140 kilometers further south. Since November 2017, these two villages are connected by an all-weather road. This was not built primarily for tourists like us to drive to the Arctic Ocean. This road was built because Canada wants to drill for oil and gas in the Arctic. Meanwhile, however, these plans were put on ice; but that may change again under the next government.
It is certain that there are rich oil and gas deposits in the Arctic. It is also certain that this region will become increasingly important in the future. Not only Canada, but also Russia and the US are interested in mining resources in the Arctic. (That «Donald Duck», aka Trump, wants to buy Greenland is proof of how important this region is to the US.)
So, we have every reason to visit this area before it will be destroyed by oil pipelines and tankers. On August 23, 2019 our next adventure starts: The journey from Edmonton to Dawson City and Tuk via the Dempster-Highway. We are looking forward to it. And Mahangu as well, because he not only got a good service but also new shock absorbers!
PS. If you want to know more about this region and the Dempster-Highway, click here: Dempster Highway