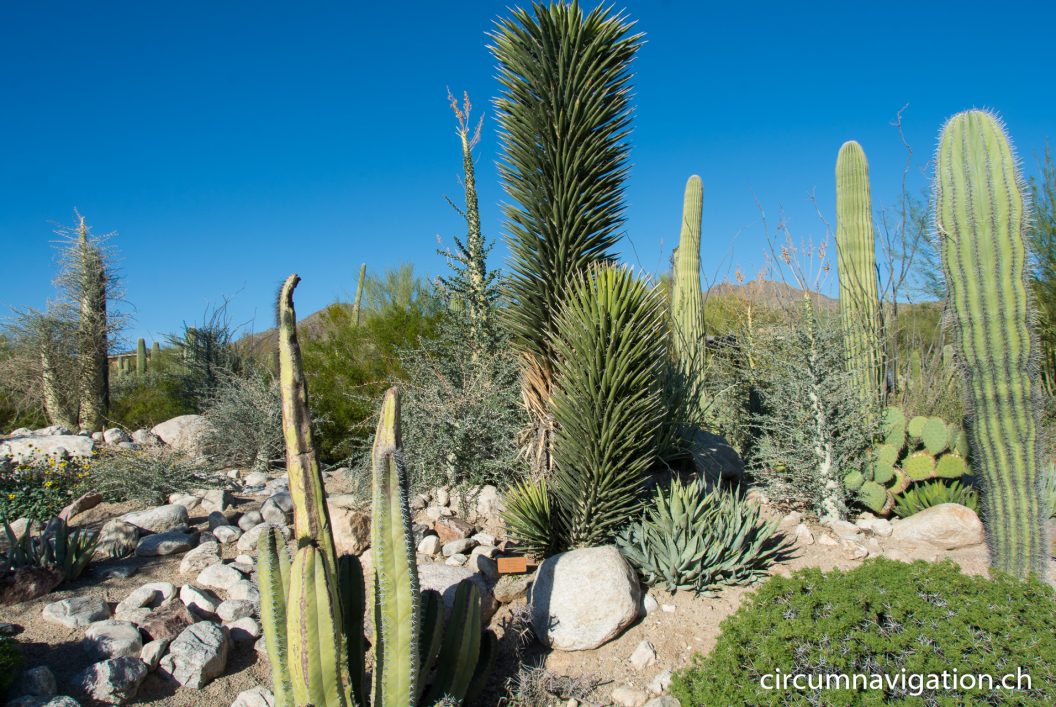 Hearing the word museum, one thinks at best of boring presented artifacts from all over the world. Or – in the worst – dusty rooms with dusty and stuffed animals.
Not so at the Arizona Sonora Desert Museum in Tucson, which we visited on November 26, 2019: Desert Museum We had read a lot about this museum in advance and were looking forward to the visit. A first impression of what a desert museum offers was obtained at the Chiricahua Desert Museum in Rodeo, New Mexico. And that made you want more!
The museum in Tucson was a significant boost. We were fortunate enough to see raptors in action. We arrived shortly before 2pm and were curious about what we got to see. It was unique. Since our visit, we know that the Sonoran Desert is home not only to the famous 12 meter high Saguaro cacti but also to many other flora and fauna. The visit gave us a taste of what awaits us in the Sonora Desert in January 2020!
PS. The Sonoran Desert is one of the largest and most diverse and species-rich desert regions in the world, covering an area of ​​approximately 320,000 km².  (Source Wikipedia)