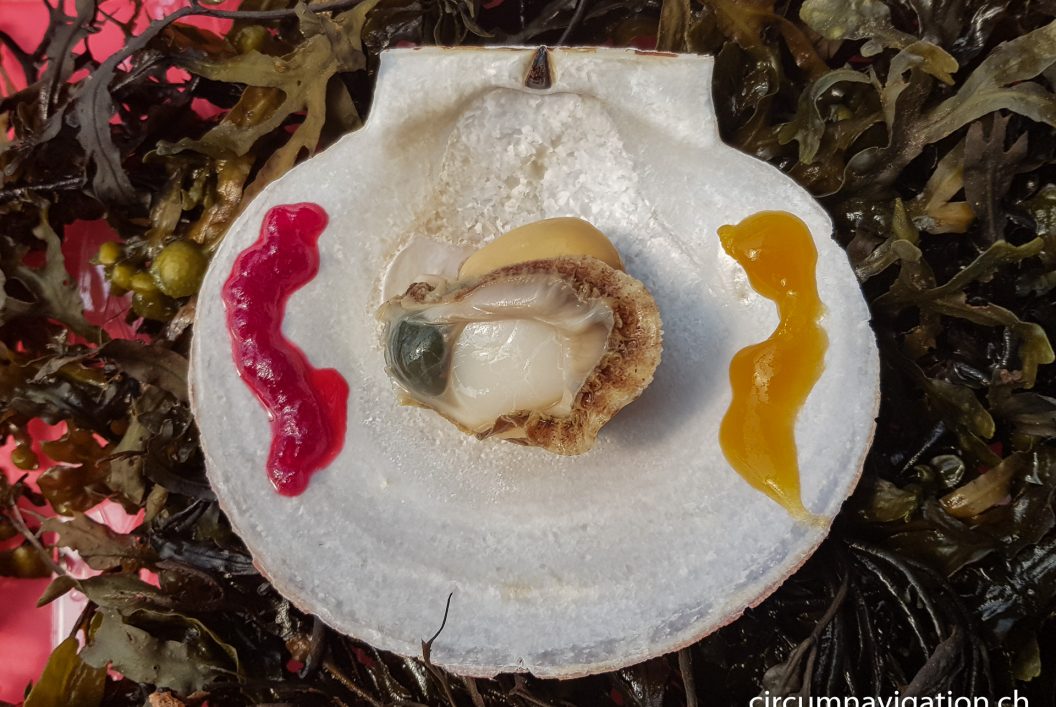 Taking the ferry from St. Barbe to Sablon Blanc, you end up not in Labrador but in the Province of Quebec, where they speak French. To get to Labrador you have to turn north for a few kilometers. There they speak English.
We were the only ones who turned south on 26th July 2019. The road is a dead end and leads only to Vieux Fort. After an overnight stay at the Strait of Belle we drove for forty kilometers the next morning, until we came to the sign Aqua Labadie Scallop Farm. Strange; everything was quiet, even though it was already 9.30. Claire, the sympathetic owner who walked out in a dressing gown, then told us that it is only 8 o'clock in the Province of Quebec! Excusez-nous! We reset our watches by 1 1/2 hours and arranged for a visit at 10 o'clock. Until then, her husband, Philippe, who was under the shower, would be ready as well.
At 10 o'clock we stood in front of the house of the Labadies. Philippe, who had 17 years ago the idea to found a scallop farm on this bay, guided us through his kingdom. Chapeau, what the two have built up during this time. Today they live from the guided tours which they finish off with two fresh scallops and a glass of Labadie (French white wine). Bon appétit!
More information about the Labadies and Scallops: www.tourlabrador.ca