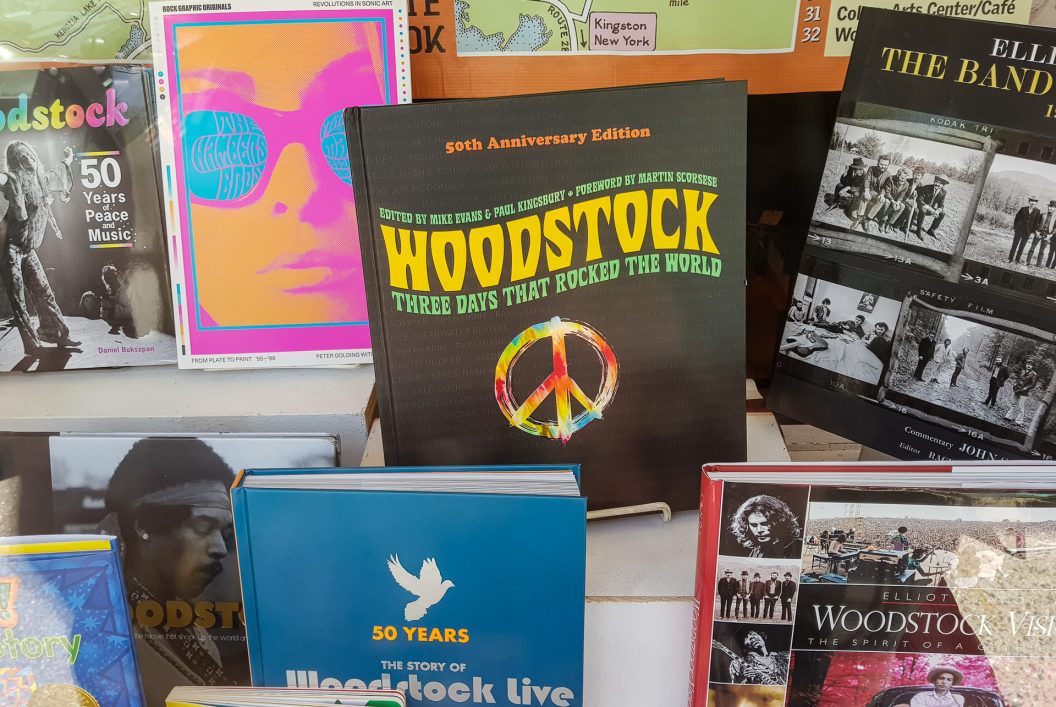 In August 2019, it's been 50 years since an event took place in Woodstock that went down in music history. Three days of peace and music was the motto of this monster concert that has changed the music world. The concert took place on the pasture from a dairy farmer in White Lake near the small town of Bethel, about 70 kilometers southwest of the eponymous and originally planned venue in Woodstock.
Woodstock is regarded as the height and the endpoint of the mainstream hippie movement in the USA. From 15 to 17 August 1969, played in front of an estimated 400,000 visitors, 32 bands and solo artists of the genres of folk, rock, psychedelic rock, blues and country appeared. Including stars like Jimi Hendrix, Janis Joplin and The Who. There were twice as many viewers as expected.
North of our route northbound were the Catskill Mountains and Woodstock. It was only logic, that we made a detour there. There is not much left of that time. There are still a few hippies to be seen, and from a shop selling T-shirts, the strong smell of incense sticks penetrated the air. That's it. On a T-shirt from that time we read «1'444 Feet: Everybody is high here». This alluded to the fact that in Woodstock also marijuana, mescaline and LSD were consumed.
We will remember Woodstock as the place of the bakery Bread alone, where we could buy delicious bread. It didn't smell like incense.
PS. In August 2019 Woodstock will remember the concert that took place here 50 years ago. Bob Dylan is still alive. Janis Joplin, Jimi Hendrix and many others not anymore …