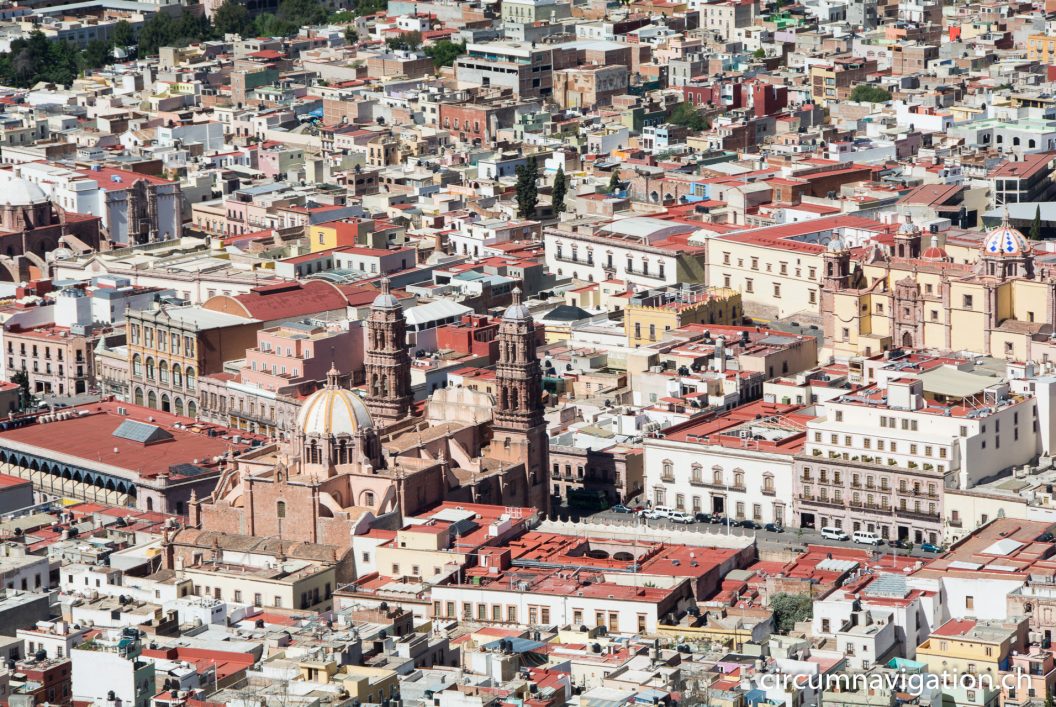 Zacatecas, or ZAC, as the locals call it, is a World Heritage Site. The city was founded in 1548 by the Spaniards and is the northernmost of the silver towns. It was already known for its silver wealth before the arrival of the Spaniards. The colonial rulers started producing silver soon after their arrival. Thousands of Indians were forced to work in the mines by the Spaniards. And many of them died. If not of malnutrition then due to the pneumoconiosis. (I wonder if the Catholic prelates, who were hanging a silver cross around their neck, were aware of that!)
From the misery of the slave laborers nothing is to be felt, if one visits the oldest silver mine, El Eden, which was in operation from 1586 until 1960. We took the lift down two hundred meters into the depths of the earth. And here we looked again a few hundred meters deeper on water. The mine is a true labyrinth and was flooded after the closure.
But the city has more to offer than its past as a silver town. First, there are many excellent museums which we visited. If one wanders through the old town, then the many churches stings in the eye. Each more beautiful than the other. Behind the city rises the Cerro de la Bufa, a rocky hill overlooking the city. From up there we had a fantastic view over the city, which spread out below us. Here is the starting point of the cable car as well. (The old one came from Garaventa, a Swiss company, the new one, from France.) We «floated» over Zacatecas and admired this fascinating city from a bird's eye view. What a day!